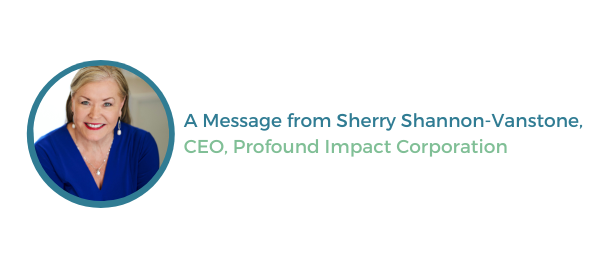 Welcome to the June edition of our Profound Connections newsletter.
 In this month's Impact story, we feature Deborah MacLatchy, president of Wilfrid Laurier University, an academic leader committed to inspiring women in STEM and promoting diversity and inclusion. The full story can be read here.
We are excited to announce that nominations are now open for the Profound Impact™ Impactful Actions Award. This annual awards program honours individuals who are making a profound impact using collaborative approaches to solve difficult problems. We look forward to the nominations and welcome all to participate. Please feel free to nominate someone or even nominate yourself!
Our progress continues at Profound Impact and we look forward to sharing more with you in the coming months.
Thank you for your ongoing support and engagement,
Sherry Shannon-Vanstone