The traditional view of manufacturing features unskilled labour working on assembly lines for the mass production of cars, farm machinery, electrical equipment and textiles. In 2023, Canada's advanced manufacturing eco-system employs innovative technologies, a highly skilled workforce and partnerships with world-renowned research facilities to develop unique solutions to challenges in areas including health care, pharmaceuticals, aerospace, food and beverage processing and the assembly of electronic vehicles.
Canada's history in manufacturing began with the use of gristmills to process grains into flour in the 18th century in New France. Confederation and the completion of the Canadian Pacific Railway in the 19th century paved the way for factories to produce lumber, grains and food products for domestic use. With the discovery of electricity and the demands of the First World War, Canada's manufacturing expanded to shipbuilding and the production of steel and pulp and paper. The Second World War led to yet more manufacturing growth, with the fabrication of vehicles, aircraft and weapons and a manufacturing industry that employed more than 25% of Canada's workforce.
Manufacturing in Canada today has made great strides and includes the use of robotics, nanotechnology, advanced materials, 3D printing, artificial intelligence and the integration of network and information technology to advance product development, reduce costs, increase quality, functionality and customization and reduce supply chain issues and time to market.
According to Innovation, Science and Economic Development Canada (ISED), manufacturing represents more than 10% of Canada's total GDP, with exports of more than $354 billion each year, representing 68% of all of Canada's merchandise exports and employing almost 2 million people across the country. The government of Canada recognized the importance of manufacturing to the country through the creation of Next Generation Manufacturing Canada (NGen), one of five national networks supported by Canada's Global Innovation Clusters (Supercluster) initiative. According to François-Philippe Champagne, Canada's Minister of Innovation, Science and Industry, "Our government's investment in the clusters has been about finding new and innovative ways to build connections. By incentivizing collaboration and growing strong Canadian ecosystems, the Global Innovation Clusters are generating good, well-paying jobs across the country, developing a highly skilled and diverse workforce, and contributing to our economic recovery by creating stronger and more resilient economic growth."
NGen is a non-profit organization with the goal of "strengthening the competitiveness and growth potential of Canada's advanced manufacturing sector, enhancing the support capacity of Canada's advanced manufacturing ecosystem, and contributing to the well-being of Canadians." NGen's 5,000 members include more than 1,000 manufacturers, over 2,500 SMEs, 372 industry partners and 261 academic and research partners with over 200 students working on 165 NGen-funded projects.
Research partners participate through invitation by NGen-funded industry partners, working mainly on technology development and are funded by federal and provincial research and development grants. CEO Jayson Myers notes that NGen projects provide funding to Canadian manufacturers and technology companies to work together with university researchers and their students to develop transformative and customized solutions to solve demand-driven challenges. "Each project partner has a role to play. Universities and research facilities provide training and education and a long-term view of the use of technology as well as access to research test-beds. Industry partners supply innovation and ingenuity and use of facilities. Partners collaborate to focus on developing transformative solutions."
Cities across Canada – including Calgary, Edmonton, Winnipeg, Toronto, Waterloo and Ottawa – are centres of excellence in advanced manufacturing, with expertise in areas including bio-industrials, nanotechnology, geospatial data collection and analysis, advanced communications and navigation, aerospace manufacturing, cleantech, automotive, aviation, robotics and the development and integration of defence and security products. NGen plays a strategic role in connecting and supporting collaborations between experts in these centres in a broad range of projects. Examples include:
A partnership between Sona Nanotech in Halifax, the VIDO-Intervac Research Centre at the University of Saskatchewan and the Runnymede Healthcare Centre in Toronto to use Sona's proprietary nanotechnology to develop a rapid point-of-care antigen test to screen for COVID-19.  The test has been commercialized in Europe as a screening tool for individuals in high-risk settings and has resulted in $100 million in sales.
Magna's Stronach Centre for Innovation and Maple Advanced Robotics in Ontario, in partnership with the University of Waterloo, the University of Toronto and Toronto Metropolitan University worked together to develop an Autonomous Adaptable Robot System (AARS), a novel robot integration solution. AARS integrates 3D vision technology, artificial intelligence and collaborative robots to allow any operator with minimal training to quickly modify the robot path and workspace, significantly expanding the role of robots in large-scale or small and medium-size production and in retail services such as auto body repair shops.
Advanced BioCarbon 3D in Rossland, BC is conducting a feasibility study and a pilot project with KF Hemp in Regina, Virtual Layer in Kelowna, BC and a research team at the University of British Columbia to support the development of a commercial-scale biorefinery for the production of high-performance bioplastics and other advanced materials made from hemp.
In Ontario, Linamar in Guelph is partnering with Westhill Innovation in Simcoe and McMaster University in Hamilton to scale up production of Westhill's inverter technology for use in zero-emission vehicles. The technology uses 1/12th the space and mass of other competing inverters and the project proposes to develop a manufacturing process to produce smaller, lighter inverters for use in Zero-Emission Vehicles.
Canada has provided significant investments in advanced manufacturing to maintain and grow the country's role as a global leader in system integration, artificial intelligence, sensors, machine vision and automation. In addition to NGen Supercluster funding, Canada has introduced federal tax credits, including a 100% write-off for newly-acquired manufacturing and processing equipment. The Scientific Research and Experimental Development (SR&ED) Program provides income-tax credits and refunds for expenditures on eligible R&D activity in Canada. And the Strategic Innovation Fund (SIF) supports business activities including R&D projects, collaborative technology demonstration projects and clean technology adoption and decarbonization.
Innovation in Canadian manufacturing has evolved from Computer-Aided Design (CAD) and Computer-Aid Manufacturing (CAM) to today's use of advanced technologies to produce big solutions to big challenges. Federal tax credits, funding of research and development, the results of NGen-funded collaborative advanced manufacturing projects and the training of the next generation of workers provided through these projects all serve to secure the progress of Canada's manufacturing sector in order to deliver innovative products and processes for Canada and the world.
---
Researcher Spotlight: So-Ra Chung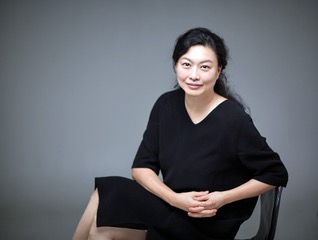 Growing up in Seoul, South Korea, Dr. So-Ra Chung wanted to be a scientist with a Nobel Prize like Marie Curie. Her father was a Philosophy professor and when his sabbatical year at the University of Toronto brought the family to Canada, So-Ra enrolled at Jarvis Collegiate as an international student with a very rudimentary knowledge of English and a love of science.  So-Ra credits the compassionate, talented and open-minded teachers at Jarvis for recognizing her enthusiasm for science and for supporting and encouraging her.
So-Ra completed high school and, inspired by a presentation by a University of Toronto biomedical engineering researcher, decided to study Engineering Science in university. But, while a student at the Electrical and Computer Engineering at Western University in London, Ontario, she became interested in Meteor Burst Communications. Studying these signals, which are sent to shooting stars, combined her love of the outdoors, where she could observe the stars, and the appeal of applying science to real-world problems. After completing her Master's degree at Western, So-Ra returned to Korea to work in the Space Business Division of Hyundai Electronics building commercial satellites. Then she returned to Canada to work as a systems engineer in the MDA Space Mission International Space Station Program for 8 years. Her desire to be a professor eventually drew her to pursue her PhD in Systems Design Engineering at the University of Waterloo.
So-Ra is passionate about her work as a professor in the School of Engineering and Technology at Conestoga College and a Principal Investigator in the school's Centre for Smart Manufacturing. "I am guided by what John Tibbits, President of Conestoga College, says – What you do here counts out there", says So-Ra. "My goal is for my students to be more employable by adding a meaningful line on their resumes that distinguishes them. I want them to learn about ethics and critical thinking and to be able to work independently and as part of a team."
As with all degree programs at Conestoga, the project-based Bachelor of Engineering curriculum features a mix of theoretical and hands-on learning, where students apply what they've learned in the classroom to projects that bring that knowledge to life. Working with industry partners within the Centre for Smart Manufacturing allows students to participate in providing solutions to industry problems related to topics including robotics, automation, mechanical design and prototyping, cybersecurity, machine learning control of automation and machine vision. So-Ra's dual role as professor and principal investigator provides her with the opportunity to teach the next generation of engineers as well as to work on tangible problems with industry.
To relax, So-Ra enjoys learning how to read different languages. She is currently learning Greek and Arabic and compares matching sounds to letters to solving an encrypted code. "It uses a different part of my brain than engineering", she notes.
So-Ra credits her parents, and especially her father, for supporting her early interest in science and her academic and professional journey. "I have been lucky to have great mentors in my parents and my colleagues in the Centre for Smart Manufacturing." And, in turn, she participates in outreach programs to encourage the study of STEM subjects and to promote women in engineering.
So-Ra Chung's passion for teaching and mentoring her students, her inquisitiveness and her work as a professional engineer who has found a way to combine her love of the outdoors with her love of science is an inspiring researcher, professor and role model in her personal and professional communities.