This newly announced partnership provides an exciting benefit to the CS-CAN|INFO-CAN membership! Profound Impact is offering CS-CAN|INFO-CAN members a free evaluation of Research Impact, which uses advanced AI to match researchers with the best research funding opportunities in their field and helps find industry partners to support successful grant applications.
Would you like to see Research Impact in action? You can view a video here or sign up for a live demonstration!x
CS-CAN|INFO-CAN and Profound Impact partnered earlier this year to produce two webinars on researcher and industry collaboration. If you missed the live event, you can watch the videos here!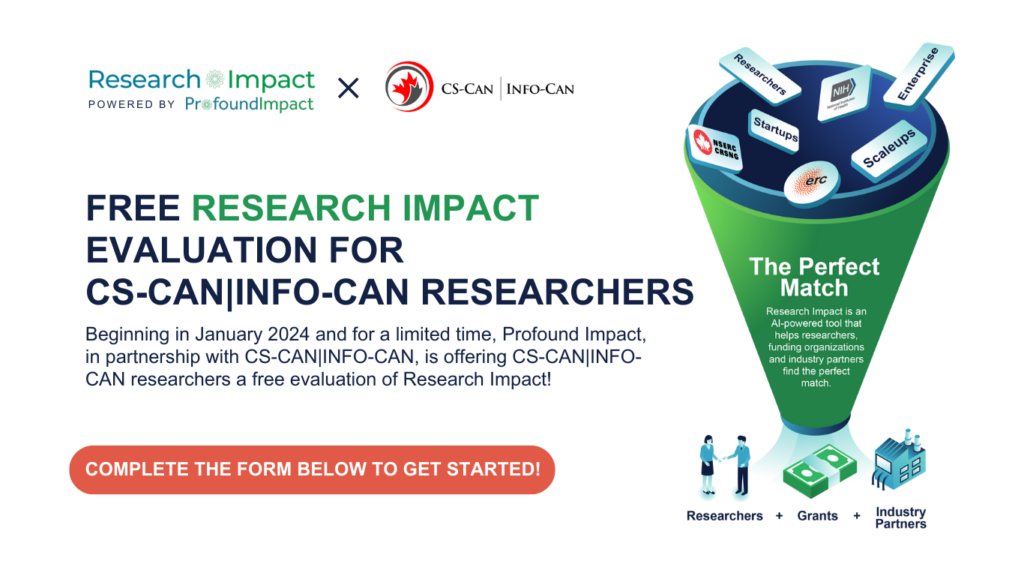 ---