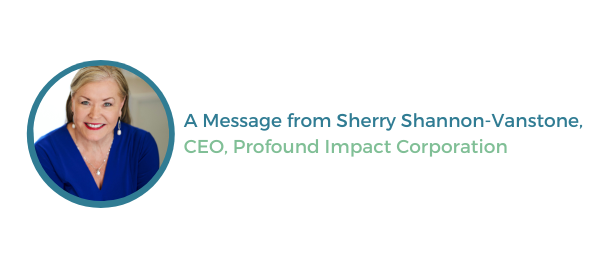 The application of technology in healthcare has increased significantly since the advent of COVID 19 in 2020. This month's newsletter highlights the role of health informatics, which combines communication, information technology and health care to transform and greatly improve patient care through the sharing of information, accurate and timely diagnoses and treatments and personalized medicine. You'll learn about interdisciplinary research in areas including big data, environmental and global health, patient monitoring and acceptance and adoption of technologies for health management. And you'll meet Dr. Helen Chen of the Professional Practice Centre in Health Systems at the University of Waterloo who works with health care sector partners and professional staff and faculty from the University of Waterloo to tackle interesting and important real-world problems.
This month's Impact Story highlights the work of Lily Pourzand, who came to Canada from Iran in 1999 in search of political safety and personal freedom. A finalist for the 2023 Top 25 Canadian Immigrant Awards, Lily is a passionate and outstanding advocate for girls and women, both in Canada and around the world, as she works to create community linkages and establish relationships with stakeholders, organizations, funders and policymakers to bring positive social changes.
The Profound Impact team is planning for a busy June and we hope to see you at one of the events we'll be participating in this month. We're proud to sponsor the CS-CAN 2023 conference at McGill University from June 5 to 9. Our team will be in Montreal to meet with computer science researchers and students from across Canada. We'll also be taking part in the Collision 2023 conference at the Enercare Centre in Toronto, from June 26 to 29 as part of the Startup Alpha program. And I'll be presenting, in conjunction with Deloitte, on the AWS stage at the conference.
Nominations are open until June 14th for our Impactful Action Awards. We believe that one profound impact leads to another and that's why the recipients of our awards will be able to select a charity of their choice for a donation made by Profound Impact. To make a nomination, or learn more about the awards, please click here: https://news.profoundimpact.com/…/2023-impactful…/
Finally, we are pleased to announce the appointment of Kasia Malz to Profound Impact as Chief Financial Officer. Kasia joined the Profound Impact team in April and brings more than 15 years of experience working in diverse financial leadership roles in start-up and high-growth environments. She received both her Masters of Accounting and Honours Bachelor of Mathematics from the University of Waterloo, holds a Chartered Professional Accountant (CPA, CA) designation and is a licensed Certified Public Accountant in the state of Illinois. Adding Kasia as our CFO signals a time of growth, expansion and investment here at Profound Impact and we know that she will be an invaluable member of our team as we grow.
We look forward to receiving your nominations for the Impactful Action Awards and to meeting you at the CS-CAN conference in Montreal and the Collision conference in Toronto.  Thank you for connecting with us and the Profound Impact community!
Sherry Shannon-Vanstone