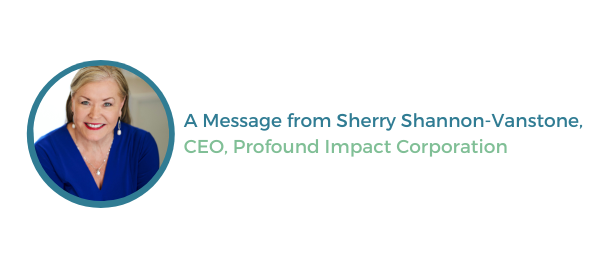 I'm excited to share Profound Impact's plans for this year as we amplify our focus on research and researchers across Canada and internationally.
Our new Research Spotlight column, which debuts this month highlighting Canada's role as an AI research leader, will feature stories about emerging research and collaboration in areas including Artificial Intelligence, Quantum Information Processing, Sustainability, Alternative Energy, Climate Change, Biomanufacturing, Social Innovation, and Technology and Society.
We'll also introduce some of the world-renowned researchers working in these areas to transfer their research results from the lab to innovative products and services. This month you'll meet Professor Doina Precup from McGill University, who conducts fundamental research on reinforcement learning and works on AI applications in areas that have a social impact.
March 8 is International Women's Day and this year's theme is Embrace Equity. The Profound Impact team is delighted to be working with the Waterloo Region Chapter of Women in Communications and Technology and community organizations from across the region to present a series of IWD2023 events throughout the month of March to celebrate the women of Waterloo Region. We'll share information about these events in upcoming issues of Profound Connections.
I know that you'll be impressed by the accomplishments of Adrija Jana, featured in this month's Impact Story. At just 18 years of age and just beginning her studies in English Literature at the University of Delhi in India, this exceptional young woman has made great impact as a poet, researcher, social activist, artist and active citizen.
Enjoy this month's edition of Profound Connections and hope you are having a great start to a healthy, happy and prosperous 2023!
Sherry Shannon-Vanstone