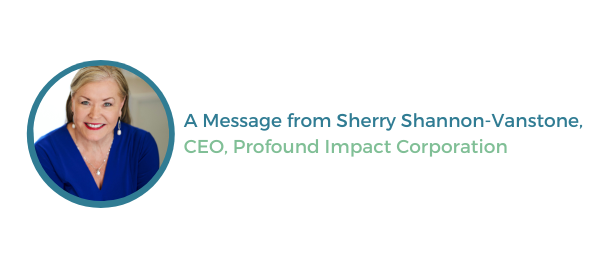 The Profound Impact team is looking forward to announcing the 2023 Impactful Action Award winners on September 14th during Profound Impact Day. This annual virtual event honours the late Professor Scott A. Vanstone and celebrates the impact and legacy of collaboration and innovation developed through the Profound Impact community.

Profound Impact Day 2023 will commence at 12 noon EDT on Sept. 14th and feature a fireside chat with past Impactful Actions Awards winners Dr. Feridun Hamdullahpur, former president of the University of Waterloo, and Kehkashan Basu M.S.M., Founder of Green Hope Foundation.
Learn more about the finalists in both the Young Leaders and Lifetime Achievement categories in this month's newsletter and register for Profound Impact Day 2023 here.
The Profound Impact team had a productive time at the NCURA (National Council of University Research Administrators) annual meeting in Washington, DC last month. There was tremendous interest in Research Impact and everyone loved the Canadian maple syrup candy! We also conducted a survey of attendees about their areas of concern regarding research funding and industry partnership. We will analyze the responses and make the report available on our website soon.
As Profound Impact continues its growth in the Canadian market and expands into the United States and internationally, we are pleased to announce that the company surpassed our goal of raising $3 million in two tranches this summer, for a total of $3,125,000. A group of female investors, including many who were first-time investors, led the way for Profound Impact's pre-seed round of financing, which closed on May 5, 2023 and August 4, 2023 respectively. The participation of first-time female investors sends a clear message of confidence in Profound Impact's vision and the team's leadership.
We're excited about how we continue to connect great people to do great things and look forward to seeing you at our noon event – Profound Impact Day on September 14.
Thank you for connecting with us and the Profound Impact community!
Sherry Shannon-Vanstone