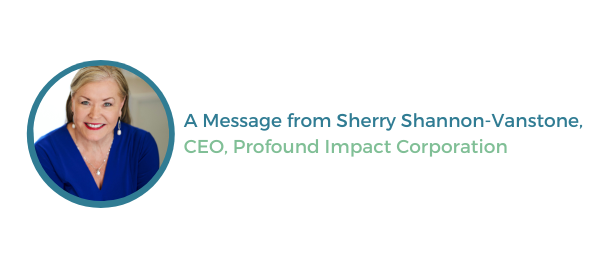 Welcome to May's edition of our Profound Connections newsletter. Over the last month, our team at Profound Impact™ has been busy with the release of our first Social Impact Report, participating in our yearly Earth Day activities, and championing important discussions about supporting women in STEM careers.
The release of our first annual Social Impact Report was an exciting feat for Profound Impact. As a startup, it can be a challenge to navigate commitment to corporate social responsibility while also acknowledging the financial constraints that come with being a smaller company. It was our goal to evade this limitation and find ways of making a social impact without having to invest immense amounts of money. Many of our activities required no cost whatsoever! The full report detailing the ways in which our team members contributed to social, economic and environmental causes throughout 2021 can be found below.
April 22, 2022 was Earth Day — and each member of the Profound Impact team used this as an opportunity to spend at least 30 minutes doing something to benefit the environment. From planting pollinator gardens to picking up litter at a local park, the highlights of our team's pursuits are shared in this month's newsletter.
Finally, I was honoured to be interviewed by the Accelerator Centre's CEO Jay Krishnan on the inaugural Waterloo Grit podcast, where innovators are called upon to answer the question, "What does the global future of entrepreneurship look like?" Continue reading to learn more and listen to our conversation!
Stay connected with us on social media and through our upcoming Profound Connections newsletters for more information on upcoming events!
Thank you for your ongoing support and engagement,
Sherry Shannon-Vanstone