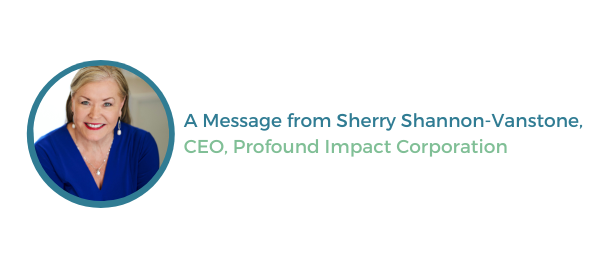 With the arrival of Spring, Profound Impact enters into the second half of our fiscal year with plenty of highlights to share from a productive March and a view into what's planned for April.
This month, in celebration of Earth Day on April 22, 2022 — our team will once again take on the responsibility of spending at least one hour doing something to benefit the environment. We invite our Profound Impact network to follow suit and participate in making a difference by doing something to help the environment — such as going for a walk, clearing the trash in your community, or even planting a tree. Whatever you choose to do this Earth Day, our collective impacts will make a real difference.
Speaking of making a difference, Profound Impact is proud to release our first Social Impact Report! We set a goal for our organization to be an early adopter of social impact programs and you can read all about our first year of activities here.
Last month, Profound Impact powered the second annual International Women's Day celebration events in collaboration with WCT Waterloo Region, which attracted over 450 participants from our community and around the world — all coming together to #BreakTheBias. We had a productive time celebrating the successes of women entrepreneurs, professionals, and community leaders from the Waterloo Region and beyond. A big thank you to our inspiring panelists for sharing their stories and advice — and of course, our valued sponsors and partners for their support in making this event possible. If you missed the event or want to re-watch the insightful panel discussions, you can access them on our Women Empowering Women Digital Community platform here.
As we head into the warmer months, Profound Impact is looking forward to continued collaboration as we strive to create a community that empowers positive change. Stay connected with us on social media and through our upcoming Profound Connections newsletters for more information on upcoming events!
Thank you for your ongoing support and engagement,
Sherry Shannon-Vanstone