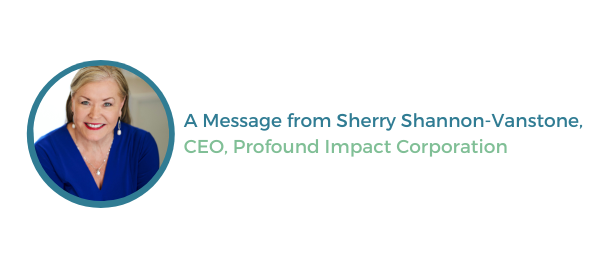 September was a month of celebration and new partnerships at Profound Impact.
We were proud to name Hui Huang Hoe and Mike Farwell as winners of the 2023 Impactful Actions Awards on September 14, Profound Impact Day. 
Profound Impact Day is a time to recognize the world's diverse leaders and changemakers who are leaving their mark on the global community through their initiatives, influence, and impact. This year the award expanded to include two categories: Young Leader and Lifetime Achievement. Hoe was awarded the Young Leader category, and Farwell accepted the Lifetime Achievement award.
Hui Huang Hoe is a serial inventor of green electrochemistry and the founder of elerGreen, a cleantech startup recovering valuable polymers, metals and chemicals from chemical waste.
Mike Farwell is a radio host at CityNews 570 in Kitchener and is play-by-play announcer for the Kitchener Rangers OHL hockey team. He is a relentless community builder who turned the grief from losing his two sisters to cystic fibrosis into Farwell4Hire, the largest annual fundraiser for Cystic Fibrosis Canada, through which he has raised more than $1.25 million.
You'll learn more about Hui Huang and Mike in the profiles in this month's newsletter.
We were also pleased to announce a new partnership with Haltech Regional Innovation Centre in September.  Haltech is a non-profit organization launched in 2011 and is the go-to strategic connector and educator for start-ups in the Halton Region of Ontario and beyond. The partnership between Profound Impact and Haltech is designed to discover a range of funding and research opportunities for internal research and product development for Haltech's clients through access to Research Impact, our AI-powered tool.
Profound Impact is proud to be a woman-founded and led company. Last month, I joined Sean Weisbrot, host of the We Live to Build podcast, to talk about my previous career in cryptography, my ongoing passion for encouraging women in business and the power of female investors.  You'll find the podcast here.
Thank you for connecting with us and the Profound Impact community.
Sherry Shannon-Vanstone