Empowering Women in STEM with Sherry Shannon-Vanstone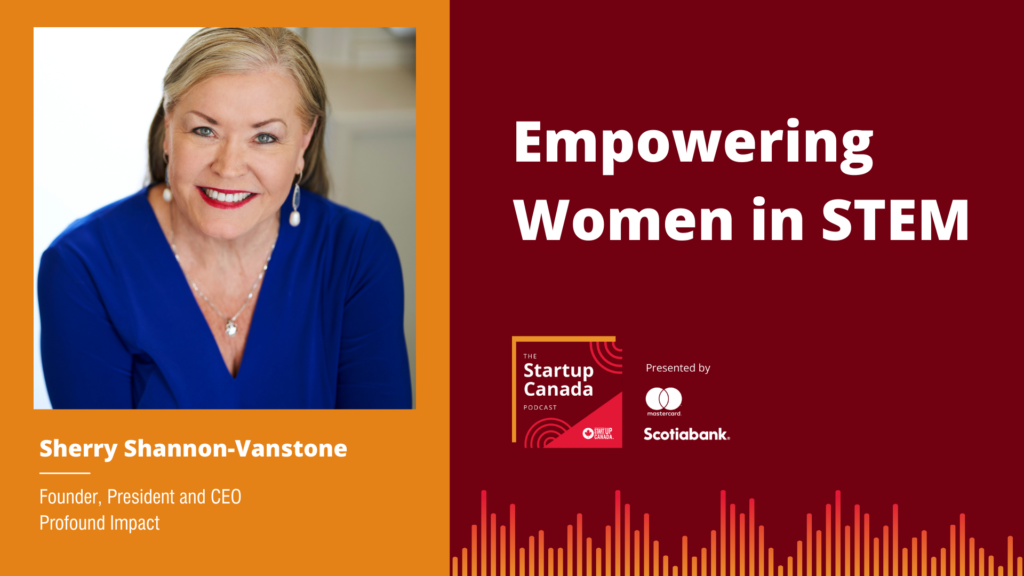 Episode Overview
As a well-known serial entrepreneur, Sherry Shannon-Vanstone has made a significant contribution to the spectrum of digital industries from information security to telecommunications and technology, while also making a major contribution to the advancement of all women. She is an extraordinary leader and visionary who has made a material difference to the roles women play and their influence in the digital economy. Throughout Sherry's career, she has been a trailblazer in the fields of STEM, business, and philanthropy.
In honour of her late husband, Scott A. Vanstone, Sherry founded Profound Impact in 2018 — a data driven platform for use by organizations and their stakeholders including alumni, researchers, and students to engage, discover, and measure the worldwide impact that the institution and its community have on technology and the world. It also aims to build a sense of community for a global audience of affinity groups such as women in STEM and entrepreneurs.
"There is a talent battle today. We are seeing digital transformation across every industry and with that, there is a huge opportunity and challenge."
In this week's episode of the #StartupCanadaPodcast, sponsored by Mastercard and Scotiabank, we talk about Sherry's entrepreneurship journey, how she leverages data with her clients, and the importance of empowering women in STEM.