Social Innovation and Collaboration
Food security, mental health, climate change, equitable access to healthcare, safe water, refugees and asylum, marginalized populations—these complex social and environmental challenges are faced by communities, both urban and remote, across Canada and internationally. Can a collaborative research approach, engaging researchers from a range of disciplines and geographies, use social innovation in the form of new programs, inventive use of technology and development of social enterprises, to address these issues?
The Government of Canada has responded to these challenges through the creation of the Social Innovation and Social Finance Strategy and a steering group to guide that strategy. In February of 2023, the Minister of Families, Children and Social Development announced the launch of the Social Innovation Advisory Council (SIAC), a group of experts representing a diverse range of Canada's social innovation and finance sector. SIAC's role is to provide advice to the government to establish programs and support organizations, including charities, not-for-profits, businesses and social enterprises, which promote inclusive social innovation in Canada.
A key priority for the SIAC is to advise on the implementation of recommendations in the report Inclusive Innovation: New ideas and new partnerships for stronger communities. The report, which was delivered in 2018 by the Social Innovation and Social Finance Strategy steering group, focuses on how the government can support networks of organizations, both business and non-profit, that are working collaboratively to make communities healthier and more sustainable and inclusive. These recommendations include implementing government policy focused on social innovation through federal legislation, establishing a permanent Office for Social Innovation and a multi-sectoral Social Innovation Council to advise the federal government, creating a Social Finance Fund, and improving access to federal innovation, business development and skills training programs for social purpose organizations.
Canadian researchers have access to funding for collaborative research in social innovation via NSERC, the National Science and Engineering Research Council, and Mitacs.
The College and Community Innovation program offers researchers in Canada's colleges and polytechnics opportunities to apply for College and Community Social Innovation Fund (CCSIF) grants of up to $120,000/year for 1 to 3 years. CCSIF grants are managed by NSERC in collaboration with the Canadian Institutes of Health Research (CIHR) and the Social Sciences Humanities Research Council of Canada (SSHRC) with the goal of facilitating collaborative and innovative research that brings together researchers and students in the social sciences, humanities, health sciences, natural sciences and engineering to work with community partners to address challenges in social innovation.
One of the more than 50 CCSIF grants totaling over $38 million awarded in 2021 was to Georgian College in Ontario, in partnership with the Simcoe County District School Board and Ashoka Canada, a non-profit organization that promotes social entrepreneurship by connecting and supporting individual social entrepreneurs. The goal of this research is to create changemakers and active citizens to build stronger, safer, healthier and more inclusive communities. The three-year project will develop evaluation tools that measure growth in the four competencies associated with social innovation and transformation: empathy, shared leadership, teamwork, and change-making. The project team will work with educators from kindergarten through to postsecondary to incorporate these tools into their classrooms.
In British Columbia, researchers at Langara College, in partnership with the Williams Lake First Nation and the University of British Columbia's Indian Residential SchoolHistory and Dialogue Centre, received CCSIF funding for Secwepemc Culture to Wellness: An Intergenerational Model of Healing from Trauma Caused by Indian Hospitals & Residential Schools in British Columbia. The project responds to the harm caused by residential schools and Indian hospitals through the interruption of the transfer of knowledge of elders, the land, community leaders and educators. A key objective of this community-based research is to restore the transfer of ancestral knowledge from elders to youth with the goal of reducing alienation and suicide among Secwepemc youth.
Mitacs has partnered with universities and community, business and non-profit organizations across Canada to fund a range of research projects addressing issues related to the COVID-19 pandemic, food insecurity, health and wellness and the delivery of food and medicine to remote communities.
In 2020, Mitacs and Mental Health Research Canada partnered to fund over 20 projects covering a range of topics related to mental health and COVID-19. Projects included research at the University of Calgary, working with the Association of International Medical Graduates of Alberta, to better understand the mental health impacts of COVID-19 on front-line workers who are members of vulnerable populations.
In a project to address the issues of food insecurity for more than 1,700 Nisga'a Indigenous people living in Prince Rupert, British Columbia, a University of Toronto Mitacs Accelerate-funded Anthropology graduate student worked with Ecotrust Canada's North Coast Innovation Lab and the Gitmaxmak'ay Nisga'a Society on a plant-based food initiative that combines traditional and current methods and to develop and launch a food production and distribution hub.
Social innovation and collaboration, through inventive partnerships between researchers, social service agencies, business and non-profit organizations, are developing innovative processes, programs, services and methods to solve complex social problems and have transformative impacts on communities across Canada. Support for this research from federal funding agencies is leading to increased capacity for social innovation to develop and mobilize the resources, tools and methods needed to address the ongoing challenges facing communities in Canada and around the world.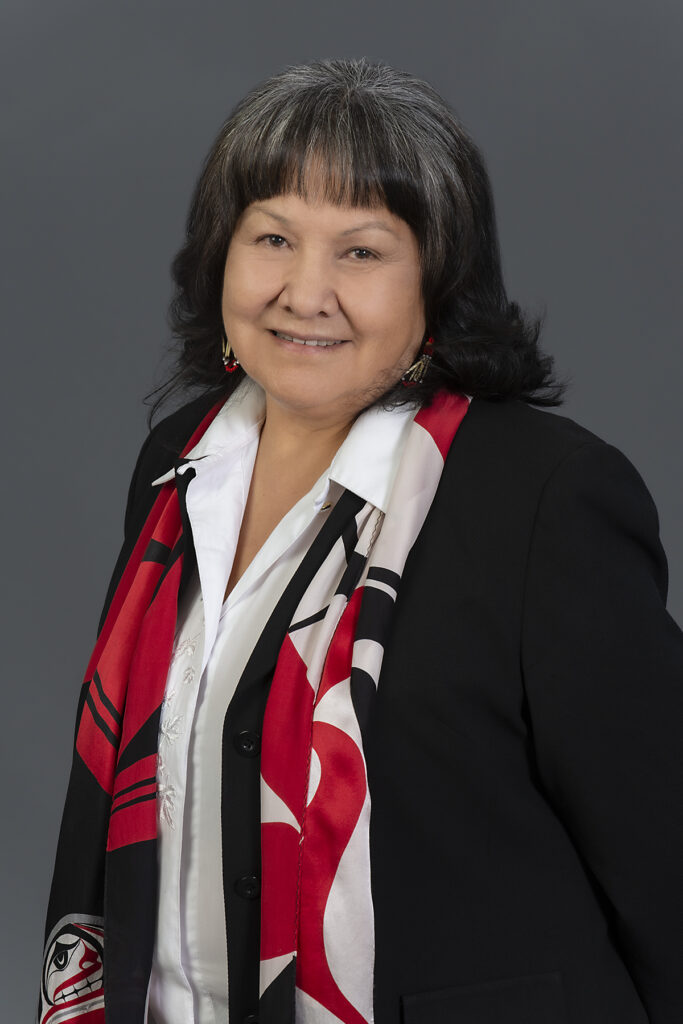 When Dr. Georgina Martin was growing up as a member of the Secwepemc Nation in Williams Lake, British Columbia, her grandfather, Ned Moiese, taught her the importance of both receiving an education and of bringing what she learned back to her people. That advice strongly influenced her career path as she earned undergraduate and master's degrees in Political Science and her PhD in Educational Studies. And her role as one of the 18 Indigenous scholars from across Canada on the Reference Group for the Appropriate Review of Indigenous Research, established to help guide the Tri-Council funding agencies (CIHR, NSERC, and SSHRC) to develop culturally appropriate practices for research conducted by and with Indigenous peoples in Canada, is an important milestone as well.
"I am a passionate life-long learner and I look for ways to facilitate learning and teaching", says Dr. Martin. She studied for her undergraduate and master's degrees while raising her children and working full-time jobs managing and administering programs and services within Indigenous communities, and education and health organizations. For almost three decades prior to earning her PhD, Dr. Martin worked in a range of federal and provincial government departments, serving in roles including Native Program Officer, Community Health Development Officer, Land and Community Coordinator and Aboriginal Liaison Equity Officer. In 2014, she completed her PhD research, Drumming my way home: An intergenerational narrative inquiry about Secwepemc identities, which focussed on Indigenous knowledge pedagogy and intergenerational knowledge transmission.
Dr. Martin's focus on community, collaboration and knowledge transfer and her research interests in intergenerational trauma from residential schools and Indian hospitals, cultural identity, Indigenous self-determination, Indigenous education and Indigenous voices are reflected in her current research project, Secwepemc Culture to Wellness: An Intergenerational Model of Healing from Trauma Caused by Indian Hospitals & Residential Schools in British Columbia. Residential schools and Indian hospitals destroyed the transfer of Secwepemc language and cultural knowledge between generations. Dr. Martin leads this project, working in collaboration with the Williams Lake First Nation and the Indian Residential School History and Dialogue Centre (IRSHDC) at the University of British Columbia. The goal of the research is to develop a healing model that responds to the needs of the community and aligns with Indigenous values to benefit and support the Secwepemc Nation and Indigenous communities across the country.
As a scholar and an experienced community-based researcher, Dr. Martin emphasizes the importance of listening to and working with the community to conduct research. Her approach is strongly influenced by the work of Dr. Robert Morgan, an Aboriginal researcher who has worked throughout Australia and internationally in the field of Aboriginal knowledge and is committed to Aboriginal self-determination and sovereignty. Unlike "helicopter research", where data is collected and results published without the involvement of local communities, this work will include the significant and meaningful participation of collaborators and participants.
In addition to using social innovation and collaboration to address crucial issues in physical and mental health and culture, the project will build capacity for future researchers, with more than 16 students receiving funding during its three-year duration.
"My grandfather taught me that people learn from what you do, not what you say", recalls Dr. Martin. Her work in the classroom and the community as an Indigenous scholar, teacher and researcher makes her a powerful change agent and a formidable role model to Secwepemc Nation youth.