How to Effectively Communicate and Match Research Funding Opportunities – February 22, 2022 12:00 noon
Missed the event? You can listen to the recording of this webinar as well as view previous Profound Insights events by visiting us at demo.profoundimpact.com/profound-insights.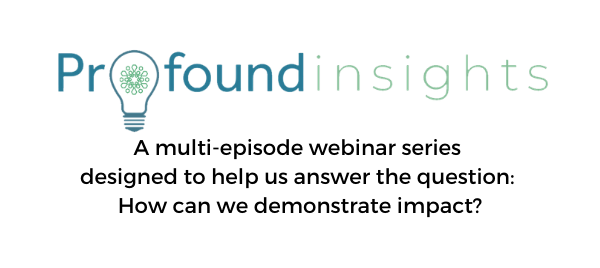 Join special guests Jonathan Newman, Vice President of Research, and Shawna Reibling, Knowledge Mobilization Officer at Wilfrid Laurier University, along with Rob Darling, Strategic Advisor at Profound Impact for insights on research matching and communication challenges between universities, research organizations and funding bodies.
Profound Impact, in partnership with Wilfrid Laurier University's Office of Research Services unit, recently set out to better understand how Research Services Offices (RSO) across Canada communicate funding opportunities, partnership opportunities, and research policies to faculty members and other university/research institute stakeholders. Profound Impact and Laurier partnered on a national survey in the 4th quarter of 2021 to gain a deeper understanding of how research service units and staff communicate funding opportunities and received 40 responses from over 23 universities and research institutions across Canada.
Led by moderator Sherryl Petricevic from Profound Impact, this Profound Insights webinar will discuss the findings of the survey and how to effectively communicate and match research funding opportunities, highlighting:
How the survey was conducted, participation and methodology
A discussion of the problems facing RSO staff to match funding opportunities with researchers and communicate with internal and external stakeholders
Findings from the report and key takeaways
Webinar attendees will be provided with a copy of the final survey report.
Don't forget to add this event to your calendar and visit https://demo.profoundimpact.com/#/profound-insights on the day of to access the webinar!