You can meet the Profound Impact team at these upcoming October conferences!
The annual THINK Conference is happening October 19-20 at the Design Exchange event venue in Downtown Toronto. Profound Impact's Brian Romansky, along with Shawna Reibling,  Knowledge Mobilization Officer at Wilfred Laurier University, will present The State of Play for Communicating Research Funding Opportunities to Internal and External Stakeholders: Barriers and Opportunities. Based on interviews and survey data collected from research administrators across Canada in 2021, this session will share the current state of how Research Administrators communicate funding opportunities as well as innovative new ways of solving identified pain points.  Register for the hybrid conference here
CAN-CWiC is the premiere Canadian Computing Conference for Women in Technology, taking place October 21-22 at the Delta Hotels by Marriott Toronto Airport and Conference Centre. Sherry Shannon-Vanstone and Sherryl Petricevic will be introducing Research Impact at the conference and Sohail Ramzan and Renata Rusiniak will participate in the Career Fair to introduce students to employment opportunities at Profound Impact. You can use this link to register by October 10th
IWD 2021 Waterloo Region virtual event powered by Profound Impact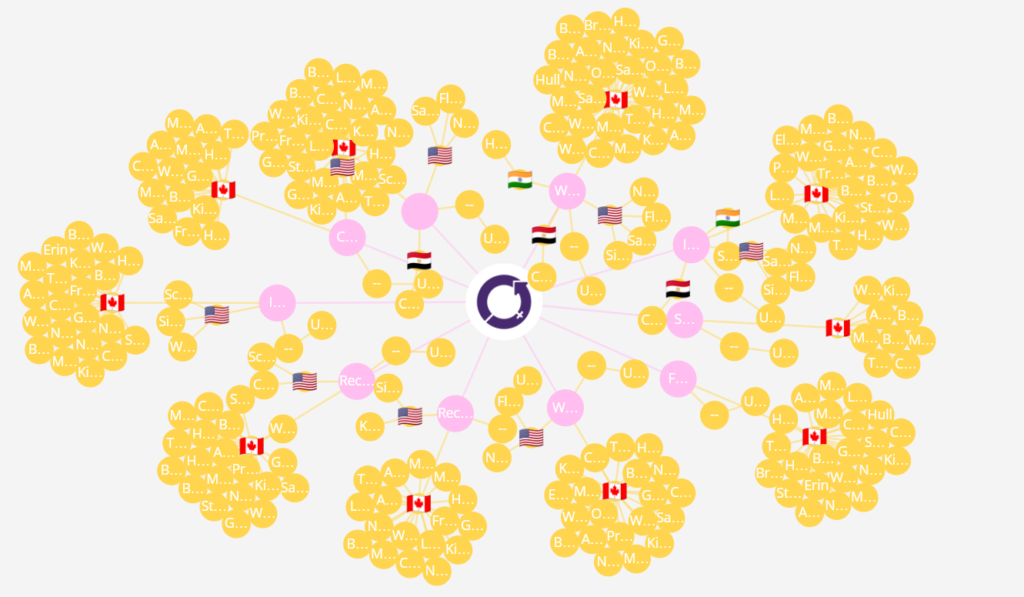 Instead of our monthly Profound Connections webinar, this month we hosted the International Women's Day Waterloo Region virtual event, put on by Women in Communication Technology — Waterloo Region Chapter, exclusively on the Profound Impact platform. Bringing together Waterloo Region community members from all over the tri-cities and townships on our platform allowed for important conversations to happen seamlessly. We hosted nearly 400 registrants and together celebrated the women of our community and the amazing work that they are doing towards ending gender bias and inequality.
Throughout the all-day event, conversations, affirmations thanking our community through a series of video vignettes, entertainment and musical interludes took place that specifically highlighted women and organizations who have chosen to challenge gender bias and inequity and have helped to create an inclusive world that empowers women and celebrates their achievements.
Speaking remarks were made by incredible women across Waterloo Region involved in various areas of work including science, technology, mentorship, and youth engagement. A few standout remarks include:
"Everyone can be a mentor to someone else and I think it's really easy to get caught up in this sort of imposter syndrome of 'I'm not far enough along in my career to be a mentor or I haven't got the expertise in this particular area,' but you do."
— Renata Rusiniak, Principal and Founder, Green Horseshoe Solutions
"Take action whether you want to be part of WCT-WR or some other form of mentorship program. Reach out to someone for coffee and push your confidence."
— Mansi Baxi, Software Engineer, Manulife
"Some of the best things that make me a strong leader are pieces of my life that I left at home at first."
— Caitlin Macgregor, Co-Founder & CEO, Plum
"Don't underestimate yourself. Probe and explore opportunities more before you say no."
— Dr. Deborah MacLatchey, President and Vice-Chancellor, Wilfrid Laurier University
"Take encouragement and run with it."
— Jacqueline Hewson, Vice President and Market Leader, BMO Private Wealth at BMO Wealth Management – Canada
With over six live panel conversations, participants were able to engage in important conversations that revolve around women in our local community. We are grateful for all those who participated and encourage women of all ages to get involved in this empowering and welcoming community. Events like this remind women everywhere how strong we are and the power our voices withhold in unison.