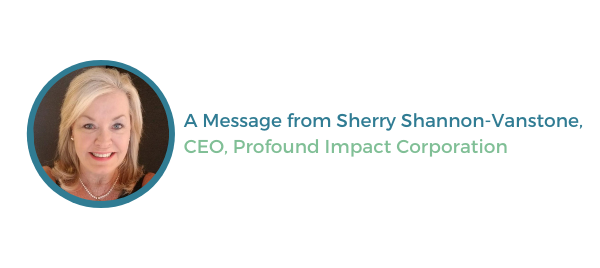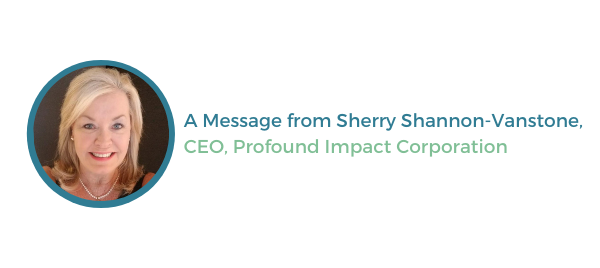 Welcome to the November edition of Profound Connections.
The past few weeks have been an exciting time for our team at Profound Impact™.
We are proud to announce that our very own Sohail Ramzan, Technical Program Manager, was selected as the Toronto Region's Best Tech Manager for the 7th annual Timmy Awards. Sohail's contributions to Profound Impact have been immeasurable and we are thrilled that his talent and leadership are being recognized through this prestigious awards program. Congratulations, Sohail!
In addition, Sherryl Petricevic, our Business Development Consultant at Profound Impact has been named a recipient of the 2021 Leading Women, Leading Girls — Building Communities Recognition Award from MPP Laura Mae Lindo. This recognition program acknowledges and celebrates women-identified Kitchener Centre residents who have demonstrated exceptional leadership to improve the lives of others and who have made substantial contributions to the community.
Also new this month — I am thrilled to have been elected to CANARIE's Board of Directors. It's an honour to be joining such an esteemed group of professionals, all of which bring unparalleled expertise in technology, innovation, finance and academia. More on these announcements below!
This week is an exciting one as we celebrate National STEM Day (November 8) and Global Entrepreneurship Week (November 8-14). Here we are, 20 months since COVID-19 emerged, and we are working harder than ever to reboot our economies for a better, more sustainable and equitable post-pandemic world. These two national and global events signify how we can be rethinking our approach to build back stronger and regenerate growth.
This past Monday, we had the opportunity to watch a special screening of the 3M produced documentary film "Not the Science Type" by the 3M Women's Leadership Forum in celebration of National STEM Day. I invite you to watch the preview here. And don't forget to check out the tens of thousands of activities, competitions and events hosted by millions of people all over the world in celebration of Global Entrepreneurship Week.
Thank you for your continued engagement and support.
Warmest regards,
Sherry Shannon-Vanstone