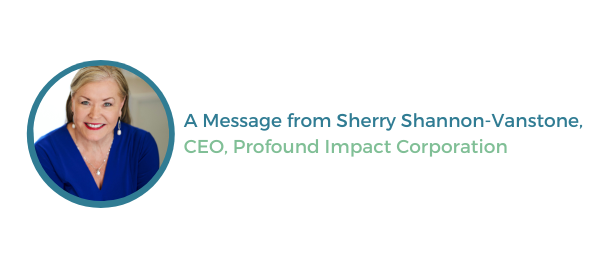 Two of Profound Impact's core values are open collaboration and making a positive impact. This month, we're proud to feature stories about how researchers and communities are working together to address issues like mental health, climate change, refugees and asylum and the intergenerational trauma caused by residential schools.
This month's Research Spotlight on Social Innovation and Collaboration focuses on how researchers from a range of disciplines are working with social agencies, businesses and not-for-profits to develop programs to improve the health and well-being of communities across Canada and internationally. And we look at how the Government of Canada has broadened its understanding of innovation beyond traditional research funding to include resources for collaborations that engage charities and community groups who are addressing complex social challenges.
One of these researchers is Georgina Martin, an Indigenous scholar who is heeding the guidance provided by her grandfather as she was growing up by working with her community of origin to address the significant issues in physical and mental health and culture caused by residential schools and Indian hospitals. You'll meet Georgina and learn how the team she leads will not only address these issues but will also inspire Indigenous youth to follow her path as a scholar and researcher.
This month's Impact Story features technology entrepreneur, investor, CEO and philanthropist Jim Estill, who is also a longtime friend and one of my treasured mentors. Jim's commitment to doing the right thing provides inspiring leadership to his employees at Danby Products and the community in Guelph and across Canada. His work in personally sponsoring refugees from Syria to come to the safety of Canada and of setting up networks, systems and resources for the community at large to sponsor people from around the world has been recognized through a range of awards and accolades. But it's the work that's important to Jim as he describes himself as "a regular person doing a tiny bit and even doing that imperfectly."
Do you also know someone who has or is continuing to make a great impact? Nominations are now open for Profound Impact's Impactful Action Awards, the annual program that recognizes leaders from around the world who are making a profound impact on the global community by inspiring collaborative solutions to difficult problems. Learn more about the award criteria and how to nominate in either the Young Leader or Lifetime Achievement category. Nominations are open until June 14 and the winner will be announced on September 14th, Profound Impact Day.
Finally, are you interested in learning how our Research Impact product can help your institution get more research funding? You can sign up here for a Demo Day to see Research Impact live.
We can't wait to review the nominations for the Impactful Action Awards and look forward to meeting you at one of our Demo Days.  As always, thanks for connecting with us and the Profound Impact community!
Sherry Shannon-Vanstone