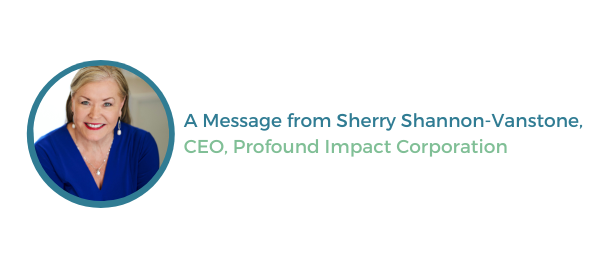 Happy Women's History Month! March is a time to celebrate the countless women who have made significant contributions to our society. This year, we're honouring women in a month-long celebration who #BreakTheBias and have a Profound Impact™ on communities globally. From scientists and entrepreneurs to artists and activists, women have broken barriers to inspire the next generation of leaders and prove that the possibilities are limitless.
The first event of this month-long celebration was held on March 1, 2022, in collaboration with the Women in Communications and Technology Waterloo Region (WCT-WR) and 15 other organizations from across the Waterloo Region including Perimeter Institute, Vidyard and OpenText. This event was hosted on WCT-WR's Women Empowering Women's Digital Community powered by Profound Impact. Highlighting this year's theme – #BreakTheBias, the opening event featured several esteemed speakers: Bardish Chagger, MP Waterloo, Jean Becker, Associate Vice-President, Indigenous Relations, University of Waterloo; Deborah MacLatchy, President, Wilfrid Laurier University; Madhu Ranganathan, EVP, CFO, OpenText and Kate Paul, Diversity, Equity and Inclusion Manager, Bruce Power on how they have overcome bias in their respective industries.
Don't worry if you missed the March 1st event (watch the recording here!); the second will be on March 8th, International Women's Day, beginning at 12:00 PM EST (register here). Last year's successful online event drew nearly 400 participants from all across Waterloo Region and demonstrated how virtual gatherings can be a powerful tool for learning and connecting people.
We will conclude the month-long celebration with an event on March 22nd, beginning at 12:00 PM EST (register here) with a conversation about a topic that is extremely important to me – Angel Investing and Early Stage Funding for Women Owned/Founded Businesses . To discover more about these upcoming events, discussion subjects, and panelists, I encourage you to visit the Women Empowering Women platform for the most recent information. To further participate in the discussion and share your impact, register on the platform here.
Our March Impact Story highlights a woman who is breaking barriers for women in the world of crypto, Web3 and NFTs — Janelle Hraiki Chalouhi, Co-Founder of Venuseverse. Please continue to read the rest of our Profound Connections newsletter to learn more about the first Canadian female-founded, female-focused educational program, incubator and NFT collection as well as how Janelle is using this opportunity to help women increase their digital financial literacy.
Warmest regards,
Sherry Shannon-Vanstone