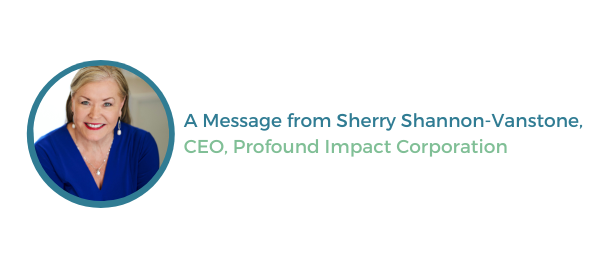 October has traditionally been a busy month for conferences and meetings.  Of course, that all changed beginning in the spring of 2020, when pandemic restrictions caused meetings all over the world to be canceled and we all pivoted to virtual workshops, webinars, and fully online events.  As a company that connects great people to do great things, we were especially pleased to participate as sponsors and speakers at two in-person conferences in Toronto in October.
At the 2022 THINK Conference, Shawna Reibling, Knowledge Mobilization Officer at Wilfrid Laurier University, joined Brian Romansky, Profound Impact's Chief Strategy Officer, to talk about the current state of communicating funding opportunities and how our Research Impact product works to resolve identified pain points in identifying and matching those opportunities with researchers.
The Profound Impact team is nearly 60% women, which is one of the reasons why we decided to sponsor and speak at CAN-CWiC, the premiere Canadian Computing Conference for Women in Technology that brings together researchers, students and companies from across Canada. Our team presented Research Impact to conference attendees and participated in the career fair to introduce students to employment opportunities at Profound Impact and leadership opportunities for women in STEM.
November brings us to the start of the Giving Season and we are pleased to present the second year of our 12 Days of Impact 2022 challenge, which launches on Giving Tuesday – November 29.  Profound Impact challenges you to think about the many ways to create social impact by helping a neighbour, donating blood, volunteering for your favourite cause, or thanking someone who is making an impact in your community, your research network or your organization.  Read more about the 12 Days of Impact in this newsletter to learn how you and your team can get involved!
And, speaking of social impact, this month's Impact Story features Stephanie and Joe Mancini, founders of the Working Centre in downtown Kitchener, Ontario. The Mancinis started their work to address poverty and homelessness 40 years ago and continue to lead the Centre by example and through partnership with business, government, and funding agencies to spread their message of hope and commitment.
I am delighted that our Profound Impact team was able to meet with researchers, students, and university administrators from across Canada in October.  And, as
we all come back together in meetings, on campuses, in offices and research laboratories, and in gatherings of family and friends, we challenge you to think about how you can make a difference this Giving Season!
As always, we are thankful for your ongoing support and engagement.