So much has changed since Canada's automotive industry was launched with the invention of the 1903 Redpath Messenger. Manufactured by the Redpath Motor Vehicle Company in Berlin (now Kitchener), Ontario, the one-cylinder Messenger had a shaft drive (instead of the then standard chain drive), two transmissions and a tilt steering wheel – believed to be the first in the automobile industry.
The production of the Messenger was followed by the large-scale manufacture of automobiles in Walkerville (now part of Windsor), Ontario in 1904 when the Walkerville Wagon Works factory produced 117 Model "C" Ford vehicles.
Today, Canada is one of the top 12 producers of light vehicles internationally. More than 1.4 million vehicles are assembled each year in Canadian plants supplied by nearly 700 parts suppliers. The automobile industry plays a vital role in Canada's economy, providing a $12.5 billion contribution to GDP in 2020 and directly employing more than 117,200 people, with an additional 371,400 people in aftermarket services and dealership networks in 2020. Ontario is the only place in North America where five major automakers – Honda, Toyota, Ford, General Motors, Stellantis and truck manufacturer Hino – build vehicles.
The innovations that are fundamentally transforming automobile technology are also strengthening Canada's role as a leader in the industry. Canadian research in areas including AI, neural networks, computer vision, lithium-ion energy density and hydrogen fuel cells has provided significant contributions to the development of connected and autonomous vehicles.
Transportation is responsible for approximately 25% of Canada's greenhouse gas emissions. In 2021, Canada joined over 120 countries, including all other G7 nations (United Kingdom, United States, Germany, Italy, France, and Japan) in its commitment to net-zero emissions by 2050. By 2026, 20% of new passenger vehicles sold in Canada must be emission-free and that figure rises to 100% in 2035.
The Canadian automobile industry's innovative response to the Zero-Emissions mandate is Project Arrow, a showcase for electric-drive, alternative-fuel, connected and autonomous technologies. The Project Arrow concept vehicle will also act as a blueprint for battery development and integration, tech transfer and intellectual property development.
Launched by the Automotive Parts Manufacturers' Association (APMA) and funded by the federal, Ontario and Quebec governments, this first, original, full-build, zero-emission concept vehicle was designed, engineered and built via a unique collaboration between more than 50 Canadian automobile parts suppliers and three universities and features:
Design, based on a small sport utility, by a team of students from Carleton University's School of Industrial Design.
Engineering specifications and aerodynamic testing to convert those designs into a prototype conducted within Ontario Tech University's ACE Innovation Garage, a collaborative laboratory and office space that brings together industry, academics and students.
Powertrain, which includes two 180-kilowatt electric motors, transmissions and differentials and a huge battery pack, designed and partially assembled at the University of Waterloo's Mechatronic Vehicle Systems Laboratory.
Testing and validation of connected and autonomous (CAV) technologies prior to their integration into the physical car conducted in the Virtual Reality CAVE at Invest WindsorEssex.
Investment in electric vehicle (EV) technology is now a key industrial policy strategy for the federal and Ontario governments. The federal government's $680 million Zero Emission Vehicle Infrastructure Program (ZEVIP) provides funding to deploy EV chargers and hydrogen refuelling stations across Canada. The Canada Growth Fund (CGF) is being established by the federal government to accelerate the deployment of technologies, including carbon capture, utilization, and storage and low-carbon hydrogen, to reduce carbon emissions.
Canadian expertise in emerging technologies is attracting major investments in autonomous and connected vehicle research and development from global companies. In December, 2022, General Motors of Canada, with support from the Ontario government, opened its first full-scale EV manufacturing plant in Ingersoll, the first all-electric vehicle manufacturing facility in Canada. And in March, 2023, the Ontario government announced Volkswagen's first EV battery manufacturing plant, to be built in St. Thomas.
From the wooden carriage-bodied 1903 Redpath Messenger, currently on display at the Canadian Automobile Museum, to Project Arrow, now on a two-year international tour of auto and technical shows, the automobile industry in Canada has been and continues to be a showcase of Canadian innovation. And thanks to government and industry investments in made-in-Canada EV and battery ecosystems, Canada is becoming a global leader in designing and building the vehicles of the future.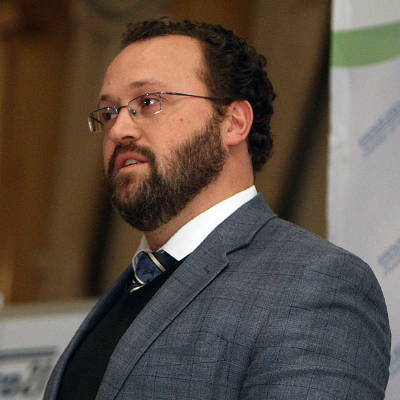 "I'm crazy about cars!" declares Flavio Volpe, President of the Automotive Parts Manufacturer's Association (APMA), which represents more than 200 suppliers to the automotive industry globally. That passion is evident in his role as an internationally recognized champion of Canada's automotive industry.
Volpe originally planned to work in land use planning or the foreign service after completing his MBA in International Business at York University. But his role as Chief of Staff at the Ontario Ministry of Economic Development and Growth, followed by work in the renewable energy semiconductor manufacturing sector, led to being recruited as President of APMA in 2014.
A major achievement in his work with APMA was his leadership, during the 2017-19 NAFTA renegotiations, which led to a significant increase in regional content for suppliers in the new USMCA. This increase benefits car manufacturing workers from all three countries and helps spur investment in the North American automotive industry.
COVID-19 and its after-effects provided extraordinary challenges for Canada as well as the opportunity for the country's manufacturing industry to work together. When the pandemic resulted in a dangerous shortage of medical equipment across the country, Volpe turned to APMA members to produce the largest build-orders of ventilators, PPE and test swabs in Canada's history. He was recognized as a "Manufacturing Hero" for his leadership in this essential project.

When anti-government protestors illegally blockaded the Ambassador Bridge in Windsor in 2022, the cost to the automotive industry was $1 billion. Informed by the injunction to enforce noise and idling bylaws related to the ongoing anti-vaccine mandate protests in Ottawa, Volpe worked APMA legal counsel to secure an injunction in Ontario Superior Court to force the reopening of Canada's most critical international border crossing. "We were facing the biggest crisis, (the) biggest acute trade and delivery crisis the industry has ever seen. And, as the trade association whose members were being impacted by $100 million in lost production per day and 100,000 people sitting at home without getting paid, we took action."
The combination of the vital gains resulting from the NAFTA negotiations, the unprecedented response to produce PPE in a time of national crisis, and the effective solution to the border closure have cemented APMA's reputation as a trusted partner to the automotive industry as well as to provincial and federal governments.
Volpe is perhaps most enthusiastic about his response to the Prime Minister's challenge for a net-zero economy by 2050. He launched Project Arrow, a zero-emissions, autonomous concept prototype inspired by the innovation story of the Avro Arrow. This all-Canadian demonstration of technology was funded with $8 million from the federal, Ontario and Quebec governments and, in an outstanding collaboration with the Canadian automotive industry, $12 million of cash, in-kind and research and development funding from APMA partners.
Project Arrow was unveiled at the 2023 Consumer Electronics Show in Las Vegas to global coverage and was at centre stage during the opening events of the 2023 AutoShow's media preview event in February 2023 in Toronto. "Project Arrow is a ground-breaking show of Canada's most advanced zero emissions, lightweight, connected and autonomous automotive technology," says Volpe. Project Arrow is currently on a two-year international tour of auto and technology shows to showcase the future automotive technologies, developed, commercialized and built in Canada.
Volpe believes that Project Arrow will inspire the next generation of the Canadian automotive industry – including students and established and start-up companies that will develop the technologies to meet Canada's goal of net-zero emissions by 2050.
When asked about his professional future plans, Volpe notes that government and community service are the family business. His father, Joe Volpe, served as a member of the federal parliament from 1988 to 2011 and as a cabinet minister from 2003 to 2006. "I may consider a position in government when I'm ready to step away from industry," says Volpe.
In the meantime, Flavio Volpe is recognized internationally as a top industry leader, as an effective and passionate champion of Canada's automotive industry, and an outspoken advocate for Canada's automotive suppliers and the automotive industry as a whole.