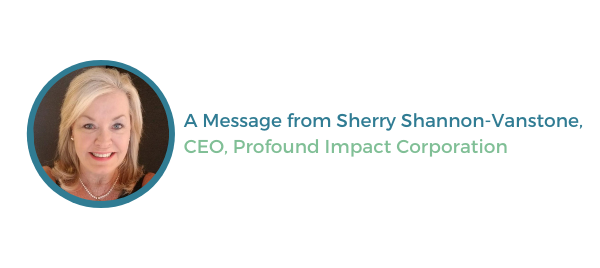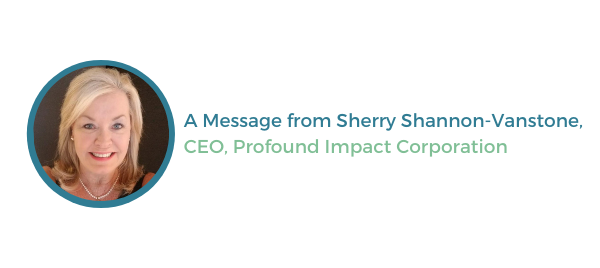 Happy Women's History Month to all of our Profound Impact ambassadors! March is a time to celebrate nationwide the historical achievements of women around the world.
On March 8, 2021 Profound Impact was honoured to host the first virtual #ChooseToChallenge International Women's Day event for Waterloo Region in collaboration with Women in Communications and Technology — Waterloo Region and other participating organizations and female leaders. The day was filled with inspiring conversations and meaningful connections celebrating the trailblazing women that enrich our Waterloo Region community every single day.
Thank you to my team and the group of corporate, academic, non-profit and community leaders from across Waterloo Region who came together virtually and safely this year to recognize and celebrate the profound impact women have made and continue to make within our community.
This month we are pleased to highlight the impactful journey of Adele Newton. Not only is she an inspiration and mentor to young women, she has also been a valuable contributor as a business development professional at Profound Impact. We wish her continued success in her retirement.
As we step up and accept the challenges presented by COVID-19, the success of the Waterloo Region International Women's Day virtual event showcased how online virtual events continue to be on the rise and will play an important role in our future due to the uncertainty that lies ahead. Hosting your next virtual event exclusively on the Profound Impact platform ensures a safe and secure platform for not only your organization, but all of your attendees as well! If you're interested in learning more about the Profound Impact's digital engagement communities, check out our free self-assessment tool here.
Warmest regards,
Sherry Shannon-Vanstone