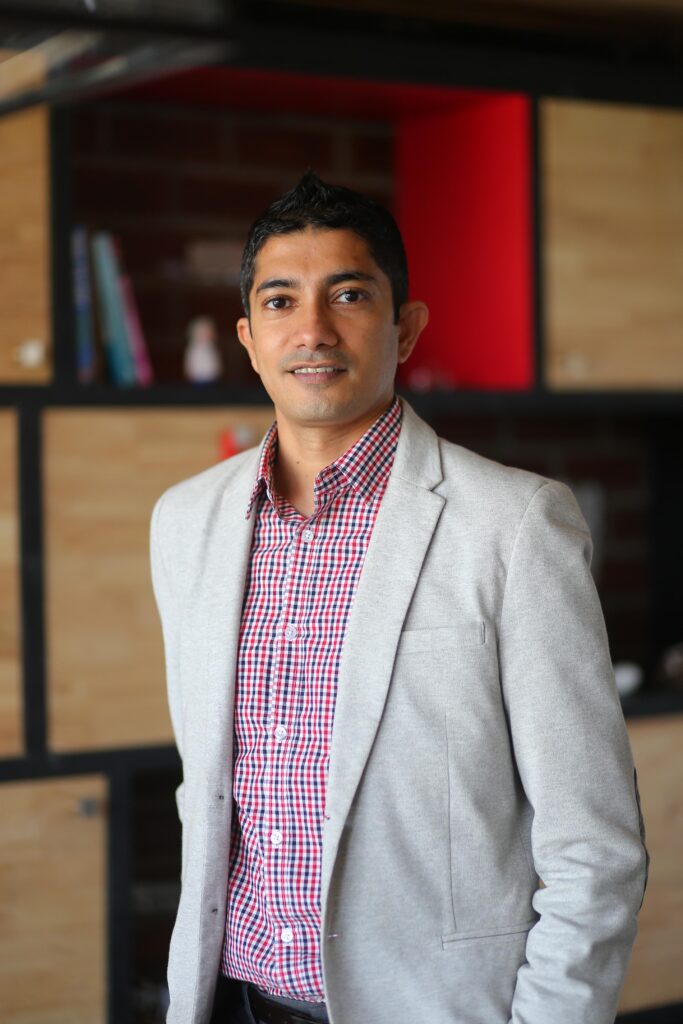 CEO, Accelerator Centre
An innovative thinker with a global mindset, Jay Krishnan believes that the time to invest in Waterloo Region's ambitious tech entrepreneurs is now. Krishnan, who has more than 20 years of global experience working with businesses in the startup space, took over the role of CEO at the Accelerator Centre in March of 2021 and he's determined to uncover entrepreneurs who have what it takes to be successful on the world's stage. Before coming to Waterloo, Krishnan was a General Partner at Mantra Capital and the first CEO at T-Hub, India's largest startup incubator. He was drawn to Waterloo Region because of the high potential tech talent that is relatively undiscovered on a global scale.
"Any ecosystem needs to have momentum, density, and diversity, and I think Waterloo has all these three," Krishnan said. "It still remains untapped, as seen through the lens of the global perspective."
Krishnan is at the centre of many moving pieces in Waterloo's tech ecosystem. He believes the region has high-pedigree institutions, producing talented individuals who may not have the tools they need to commercialize their ideas. That's where the Accelerator Centre comes in to help. "The Accelerator Centre, as an organization, is truly positioned to be in the centre of the track for these companies," Krishnan said. The organization works closely with founders who may not have the business experience or support to find success on their own, offering support through various programs.
"Our goal is to take the region and the Accelerator Centre global to generate demand and discoverability of tech developed in Waterloo to the world," Krishnan said. "We don't need to confine ourselves to Canada. If anything, I think COVID demonstrated that we can go global by hanging out on the internet."
Businesses coming to the Accelerator Centre can access a variety of programs, including incubation, story acceleration, and the recently announced AC:Studio program, which focuses on the entrepreneur first before the tech to build-up strong founders and teams. The Accelerator Centre offers in-person and virtual events, funding opportunities, product launch support and mentorship. Companies looking to enter Canada can also do so with support from the team of experts at the Accelerator Centre and by accessing Canada's Start-Up Visa program. "It really depends on where you are as a company in your lifecycle," Krishnan said. "We have structured programming that helps you along your journey," Krishnan said. This structured programming includes high-touch mentorship to help companies with their business ideas and commercialization. The Accelerator Centre also helps generate demand and discoverability for science and tech clients in Waterloo Region.
The Accelerator Centre is working on a key initiative that will make it the most inclusive startup ecosystem in the world. The centre's EDI plan, a two-year initiative, is fully available to the public and includes internal teams, board members, mentorship models, and entrepreneur programs. "You have to make yourself accountable and transparent," Krishnan said.
Heading into the future, Krishnan believes Waterloo Region's tech talent is poised to lead in the new post-pandemic reality. "If we have the capability, and we do, there should be no reason why we are not appealing to the world." Jay's unique entrepreneur-first approach and the raw talent within Waterloo Region make a perfect pairing for global impact.
The visualizations below show Krishnan's career highlights, along with some of the businesses he's worked with since joining the Accelerator Centre in 2021.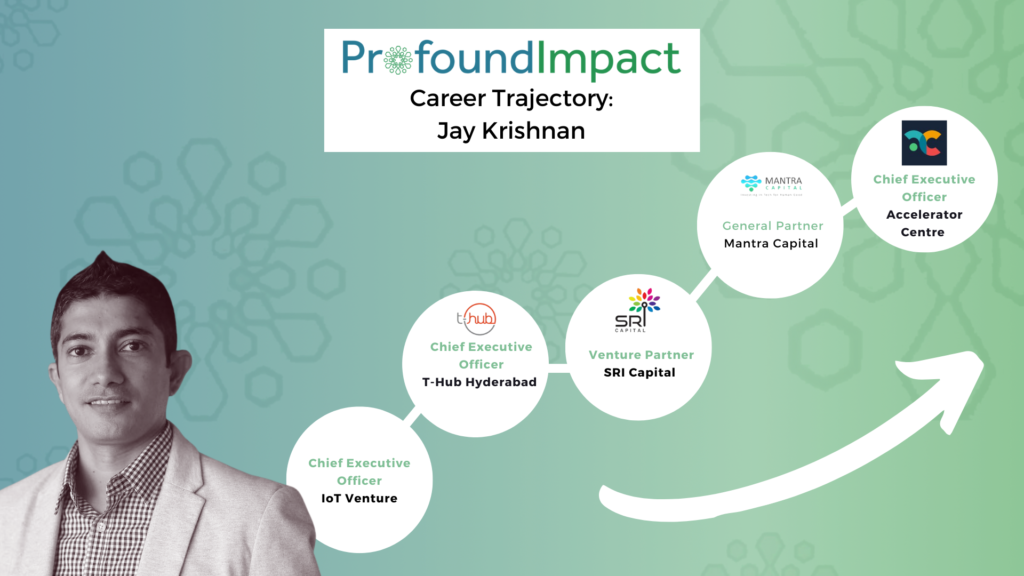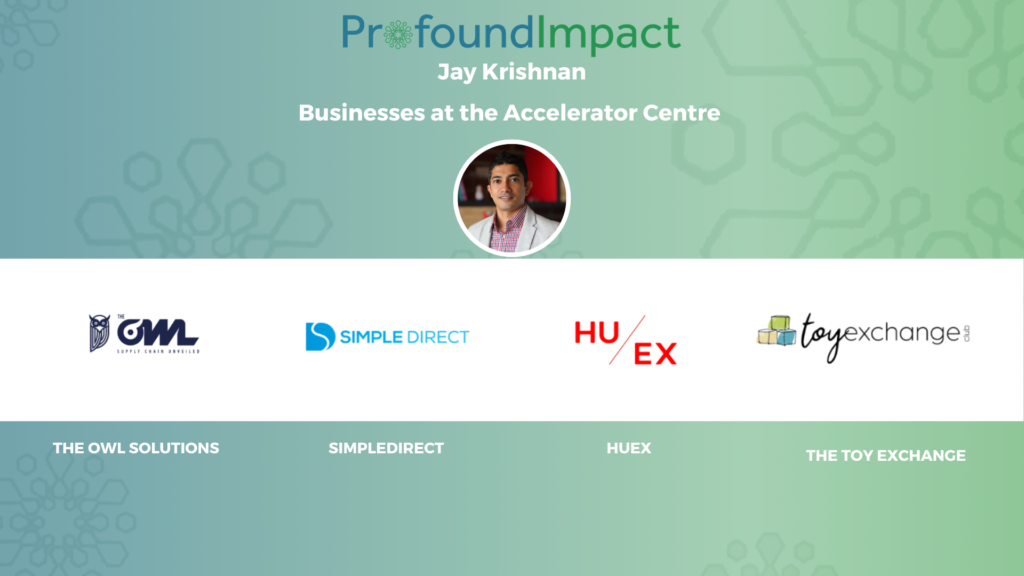 Do you have an impact story to share? Let us know at connections@profoundimpact.com for a chance to be featured in an upcoming newsletter!