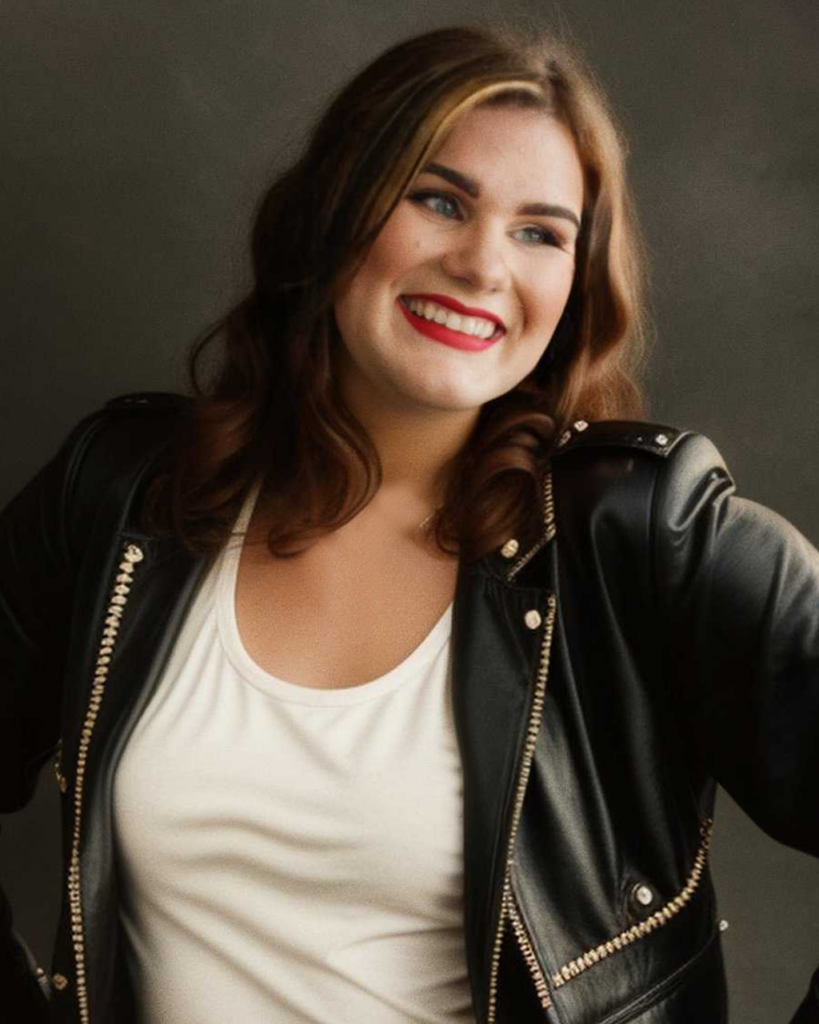 It was during a Grade 8 field trip to a television station where a classmate's father worked that Tabatha Laverty decided that she wanted to be a journalist. "I really didn't consider another career until I graduated from Seneca College's Television Broadcasting program, just as journalism as a business model was changing," says Tabatha. "I realized that there wasn't as broad of a variety of career options as I would have liked and ended up at a Big Four accounting firm, working in administration and marketing." She was drawn to the storytelling aspect of journalism and discovered that marketing and communications would offer her the opportunities to tell those stories.
Tabatha's career journey from project management, marketing, communications and community engagement to her current role as an acclaimed non-profit leader and award-winning marketer has seen her develop a passion for workplace equity and inclusion and an understanding of the vital importance of mentorship.
As VP of Marketing and External Relations at the Accelerator Centre in Waterloo, Ontario, Tabatha has spearheaded the organization's EDI Action Plan, resulting in significant progress in creating a more inclusive and equitable innovation organization and tech community ecosystem. Most significantly, when women-led start-ups account for approximately 17.5% of all private-sector businesses in Canada, over 63% of the Accelerator Centre's most recent program launch are women-led businesses, with 26% being led by newcomers to Canada, and 5% by indigenous entrepreneurs.
Tabatha was also instrumental in developing the Accelerator Centre's cleantech incubation program, a first for Waterloo Region. In 2020, the programming was expanded to support all entrepreneurs working on solutions that support the achievement of the UN Sustainable Development Goals, adding resources for med-tech, ed-tech, smart city and social innovation-focused start-ups and supporting nearly 100 start-up companies.
Tabatha's commitment to the advancement of women in the workplace includes her participation in the Waterloo Region Chapter of Women in Communications and Technology (WCT-WR) as a board director. "I love this community. The Kitchener Waterloo area has been such an incredible place for my family to live and work, and I'm passionate about giving back. Serving on the WCT-WR board is one way I can do that. I look forward to doing amazing things with this incredible organization and increasing access to networks, mentorship, and community for women across the region," says Tabatha.

In addition to her role on WCT-WR's board, Tabatha serves as a mentor in the organization's Mentoring Circles program. She participates in monthly meetings with a fellow mentor and 5-6 mentees in similar career stages to share stories, provide guidance and help build mentees' skill sets. "Mentoring is very important," notes Tabatha. "It's essential to reach out to people who have accomplished something you want to accomplish. And it's important to get out of the echo chamber by including mentors from different backgrounds. For me, that was learning about finance, strategy, and EDI from people more accomplished in those areas than I am."
In addition to the wisdom gleaned from her mentors and career champions, Tabatha has broadened her skill set through post-graduate certificates in social media management, fundraising, digital marketing, stakeholder management and non-profit and voluntary sector management. As a wife and mother of three, Tabatha prioritizes making time for herself and her family. "I wouldn't say I am an expert in work-life balance, or that I have it figured out," she says. "But I am lucky to work at a place that values flexibility, and I do my best to find a balance that works for me and my family."
In 2021, Tabatha received the Global Women in Leadership Award issued by the Global Council for the Promotion of International Trade and, in 2022 was nominated for DMZ Women of the Year Award. Profound Impact is proud to have designated Tabatha as a finalist in the Young Leader category for this year's Impactful Actions Awards in recognition of her work as an accomplished leader and active community champion.
You can see more of Tabatha's career and impact in the visualization below.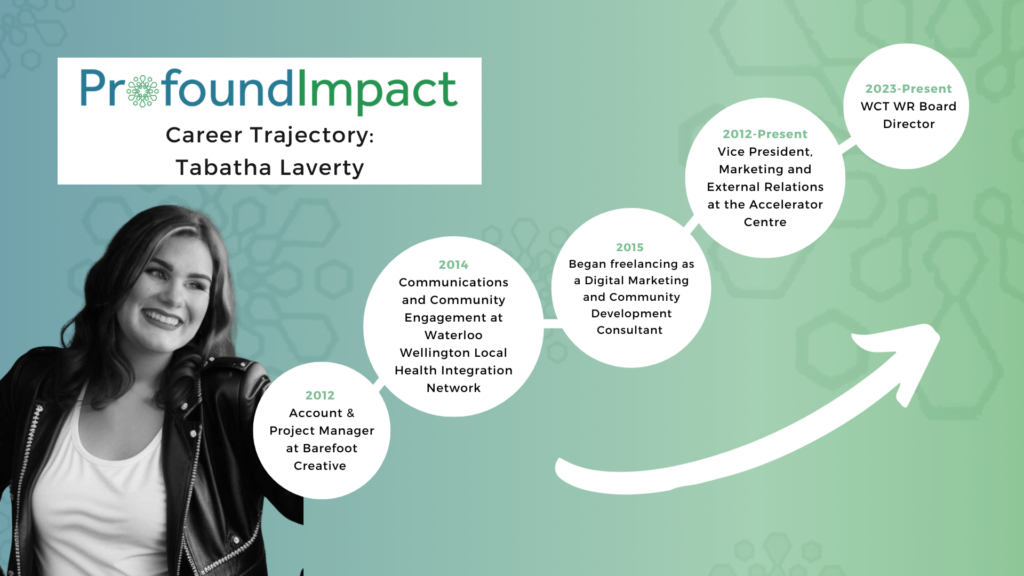 Do you have an impact story to share? Let us know at connections@profoundimpact.com for a chance to be featured in an upcoming newsletter!