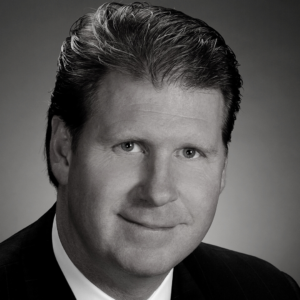 Executive Vice President, Chief Financial Officer and Director
3iQ Corp.
Passionate about democratizing the financial services sector through innovation and bold leadership, John Loeprich is making his mark on the global economy. As Executive Vice-President, Chief Financial Officer and Director of 3iQ Corp., Canada's largest digital asset manager, John is responsible for overseeing all aspects of the company's finance and operations and leads the formulation of the company's strategic planning. Part of his vision for 3iQ is to provide new financial opportunities for people around the world that are marginalized by traditional financial markets and limited in their business opportunities. Using blockchain technology, digital assets and distributed networks, John hopes to level the playing field and ensure everyone around the world has the opportunity to build wealth.
John graduated from the University of Waterloo with a degree in mathematics, while also majoring in finance and business. He was enrolled in the university's mathematics co-op program, which he credits as being integral to his professional development. Through various co-op placements, John was able to immerse himself in all elements of the business world, enabling him to apply theoretical knowledge in real-world situations. For a person who dreamed of one day becoming an entrepreneur, this type of exposure to specialized knowledge at such a young age would prove to be invaluable to his professional endeavours.
After graduation, John worked in the traditional financial services sector with Smith, Nixon & Company Chartered Accountants, TD Bank Group and Fidelity Investments Canada Ltd. Holding various positions with these companies, John gained a deep understanding of a range of business sectors including finance, fund operations, internal audit, systems and operations, sales, project management, navigating regulatory processes and much more. He transitioned from traditional finance jobs in 1997, launching his own consulting firm, Magellan Consulting Group. From there, John became a partner at @rgentum Management & Research, where he helped introduce quantitative-driven mutual funds, as well as Canada's first long-short mutual fund. This experience in the alternative investments field fed his desire to find other solutions to wealth management that would offer investors different options to traditional market-correlated investments.
As technology began to evolve in the financial services sector, so too did John's desire to explore new opportunities offered by the digital assets sector of investment management. With the advent of cryptocurrency, John was given the opportunity to join 3iQ and to introduce a new asset class, using digital assets and blockchain technologies to ensure people around the world have affordable access to financial services and investment products that provided a hedge against inflation. By reducing the need for using financial institutions that charge large fees for money transfer services, blockchains and cryptocurrencies can help to reduce or eliminate fees as well as barriers to entry for those who don't even have access to financial services.
Since its launch in 2012, 3iQ has become the first company in the world to have a regulator-approved, publicly listed bitcoin fund on a major exchange. Now the largest digital asset manager in Canada (and third largest in the world), 3iQ plans to continue to be innovative and break new ground in its pursuit of new financial opportunities in digital assets.
Inspired by the transformative power of digital assets and cryptocurrency in global wealth distribution, John is optimistic about the opportunities that are beginning to emerge for so many people around the world that have been marginalized by the current financial systems in place. The hope is that investors will now have access to a new non-correlated asset in their investment portfolio and those who are currently financially disadvantaged will no longer have to pay exorbitant fees or resort to dangerous lending practices with high-interest rates. Entrepreneurs and business owners will also be able to receive payments in various currencies with less friction costs, helping fuel innovation and economic growth.
While John's legacy will undoubtedly be his role in the democratization of wealth across the world, his most rewarding work is being a mentor. By imparting knowledge to others, John has been able to hone his understanding of a multitude of business practices and distill it in a way that others can understand and apply in real-world situations. A self-proclaimed lifelong learner, John is passionate about teaching others the many aspects of the financial services industry, including its traditional roots and all aspects of the digital transformation currently underway.
John's contributions to advancing the use of blockchain technology, digital assets, cryptocurrency and distributed networks are "game-changing" and the impacts of his work will be felt for years to come. You can view some of his accomplishments in the image below:
_______________
Do you have an impact story to share? Reach out to us at connections@profoundimpact.com for a chance to have your story featured in an upcoming newsletter!