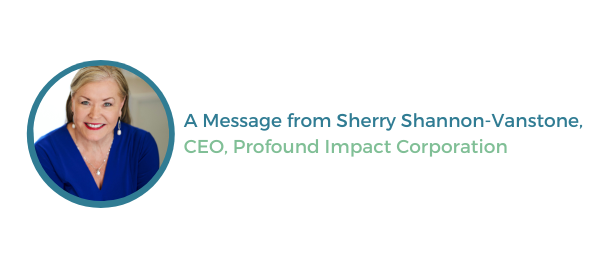 The Profound Impact team is proud to announce the finalists for this year's Impactful Actions Awards. We were inspired by this year's nominees and are excited to recognize two recipients for the first time this year (listed below in alphabetical order).
The finalists in the Young Leaders category are:
Leigh Zachary Bursey
Hui Huang Hoe
Tabatha Laverty
The three Lifetime Achievement finalists are:
Mike Farwell
Lynn Smith
Stephanie Thompson
Thank you to everyone who submitted nominations. The winner from each category will be announced on Profound Impact Day on September 14.
Canada is renowned for having brought important innovations to the world, including Banting and Best's discovery of insulin at the University of Toronto, the development of the IMAX camera projector, and the Canadarm robotic arm used in space shuttle orbiters. Less known is Canada's fundamental role in the development and evolution of computer animation and visual effects.  This month's Impact Story introduces you to Marceli Wein, who came to Canada in 1952 after surviving Nazi Germany as a hidden child, became an "accidental graduate student" at McGill University, and, with his colleague Nestor Burtnyk and director Peter Foldes, created the first fully computer-animated film in 1974.
Canada's computer science departments and software companies are responsible for much of the technology behind the computer animation and special effects seen on today's screens.  You'll read about those contributions, including the pioneering researchers and software developers whose work is used in major studios around the world, in this issue's Research Spotlight.  And in the Researcher Spotlight you'll meet Mark Jones, the educator, producer, and writer who has spent more than two decades working to train many of those award-winning artists.
This issue also features results from the survey of polytechnics, colleges, and universities across Canada conducted by Profound Impact to gather feedback on information sharing between partners, understanding grant funding and partnership opportunities, and helping build grant partnerships.
Thank you for connecting with us and the Profound Impact community!
Sherry Shannon-Vanstone