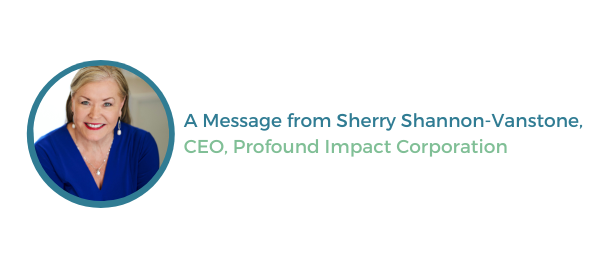 I'd like to start by thanking everyone who joined us on September 14 for the third annual Profound Impact Day! We have been building a strong community of supporters over the years and I can't thank you enough for being such an important part of our impact story.This year, on Profound Impact Day 2022, our team launched Research Impact, a unique and targeted service to automatically match grants to researchers. The Profound Impact team launched Research Impact to solve the challenge of clumsy, manual systems that aren't digitally enabled to deliver fast, accurate matching capabilities.
Profound Impact's unveiling of Research Impact in 2022 follows the launch of Career Impact in 2021, and 2020's Connection Impact, all of which utilized data driven solutions to support organizations looking to make an impact. Each step in Profound Impact's evolution remains deeply founded in the academic community while honing in on the most persistent challenge to solve. Our team looks forward to growing our Research Impact pilot project to bring our proprietary algorithms to universities around the world!
As Profound Impact continues to accelerate forward, I had the opportunity to sit down with the Startup Canada Podcast to discuss the company's journey, the importance of women and their contributions to STEM, and my experience as a leader and entrepreneur in the tech industry. I can't wait to share this episode with you.
This month, the Profound Impact team is attending two conferences. The annual THINK Conference (October 19-20) and the CAN-CWiC Canadian computing conference for Women in Technology (October 21-22). We look forward to meeting you there!
This month's Impact Story highlights the amazing story of Kehkashan Basu, M.S.M. who was the winner of this year's Impactful Actions Award. At just 22 years old, Basu has already made a tremendous impact on our world. We were so inspired by her work through her organization, Green Hope Foundation, and know that you will be too!
September 14 was and always will be a day to remember and reflect. Your support made recognizing global leaders and changemakers both powerful and memorable!
As always, we are thankful for your ongoing support and engagement.