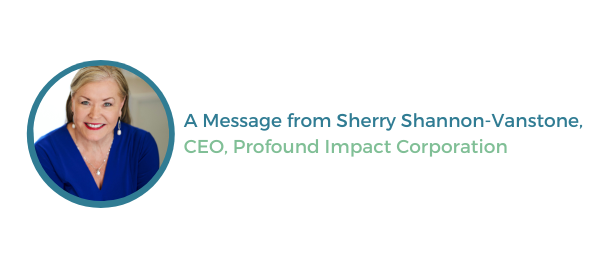 As the last of our summer long weekends leave us, it's time to refocus on the academic year ahead. September often represents a time of new personal growth and academic acceleration, which reminds our Profound Impact team about why we started this journey in the first place! The collective impact of researchers around the globe gives us the inspiration to follow our passions in life and work hard on what matters most. Profound Impact is a tribute to exactly that. If you're looking for the best grants for your research, let us find the perfect match! Our latest product, Research Impact, matches researchers with the right grants and funding to ensure you'll have the support you need to complete your project. 
Building on the energy we feel each September, we invite you to save the date for Profound Impact Day on September 14th! Profound Impact Day is celebrated annually to honour my late husband, Professor Scott A. Vanstone, on his birthday. We hope you can join us as we acknowledge and celebrate everyone who is making impactful advancements in their fields of expertise.
Also on September 14th, we will announce the winner of the second annual Impactful Actions Award! For this award, we received nominations from leaders making a profound impact on the global community and inspiring collaborative solutions to difficult problems. We have profiled our top three finalists in this month's Impact Story. Tune in on Profound Impact Day to find out who will take home the 2022 Impactful Actions Award. Our finalists, Kehkashan Basu, M.S.M., Dr. Mona Nemer, and Dr. Neil Turok, are inspirations to all of us and a reminder of the difference we can make in our world. 
Before signing off, I'd like to take a moment to thank the Profound Impact team for their ongoing dedication to our mission. We have started our new fiscal year with plenty of exciting conversations about what's ahead.
As always, we are thankful for your ongoing support and engagement.
Sherry Shannon-Vanstone