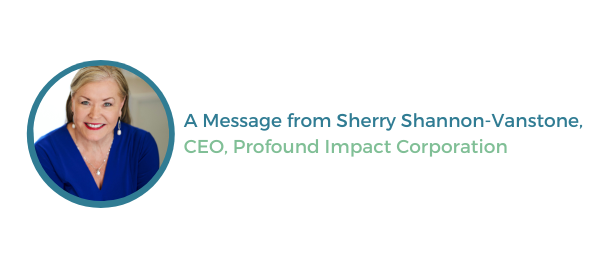 Welcome to the July edition of our Profound Connections newsletter. As we complete the first half of the calendar year, I hope everyone can take some time to enjoy the summer, rest, and recharge, bringing new energy to the second half of 2022. This month, as the focus of our July Impact story, we were honoured to speak with Dr. Charmaine Dean, Vice President of Research & International at the University of Waterloo. Dr. Dean is a leading researcher in disease mapping innovation and a fellow CANARIE board member with me. I am certain you will enjoy learning about Dr. Dean's local and global impact.
We also continue to collect nominations for the Profound Impact™ Impactful Actions Award. This annual awards program honours individuals who are making a profound impact using collaborative approaches to solve difficult problems in areas such as education, innovation, research, entrepreneurism, EDI, social impact and environment. Award nominees exemplify what it means to impact the global community as leaders, mentors, researchers, inventors, activists and change agents in their own organizations and within their community as a whole.
This is a tremendous opportunity to nominate an unsung hero who is passionate about making a difference, working to make the world a better place, mentoring the next generation of leaders, inventing new ways to solve problems, or simply making a positive impact on people's everyday lives. I invite you to nominate yourself or someone you know who should be recognized for their impact. Nominations are open until midnight on July 20th.
As always, we are thankful for your ongoing support and engagement.
Sherry Shannon-Vanstone