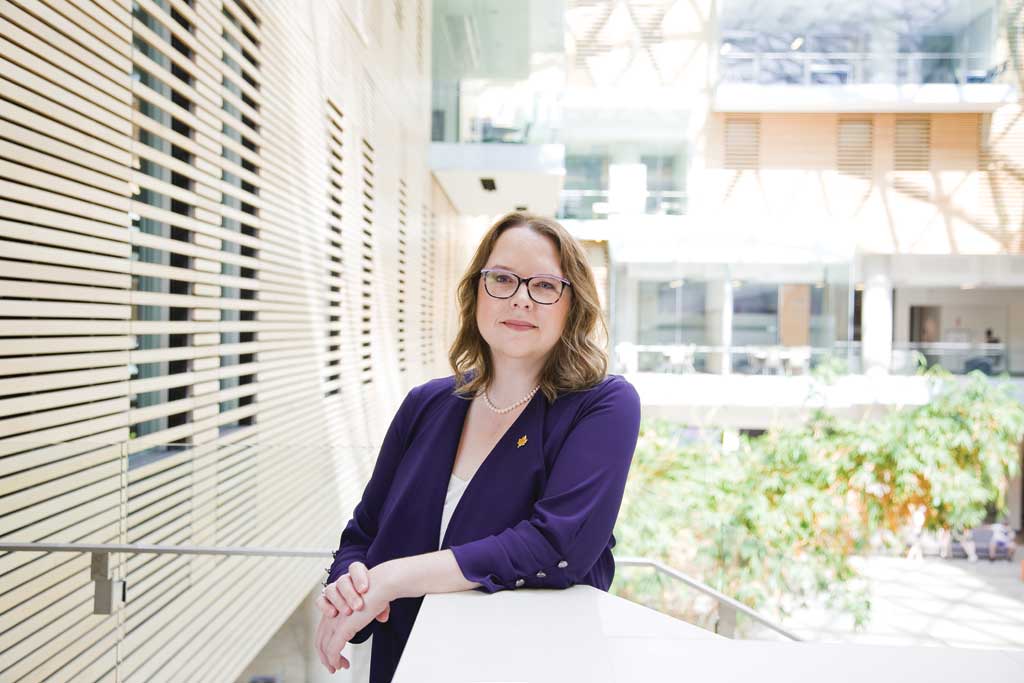 President and Vice-Chancellor, Wilfrid Laurier University
An academic leader committed to inspiring women in STEM and promoting diversity and inclusion, Dr. Deborah MacLatchy has been at the helm of Wilfrid Laurier University (Laurier) since 2017.
MacLatchy made the journey to Waterloo Region in 2007 after spending the early years of her academic career at the University of Winnipeg and University of New Brunswick. MacLatchy, who grew up in Nova Scotia, is no stranger to Southwestern Ontario. Her father is from Preston, now part of Cambridge, and she did her postdoctoral research at the University of Guelph. "It's motivating to have returned to my dad's roots," MacLatchy said.
She was first hired at Laurier as Dean of the Faculty of Science. In 2009, MacLatchy was appointed to the role of Vice President, Academic and Provost. She also served as Acting Vice President of Research from December 2014 to November 2015. "I've just fallen in love with Laurier and being a part of what happens in Southwestern Ontario," MacLatchy said. "We've seen changes in cities rethinking themselves, going from an industrial age to being leaders in a new tech economy."
MacLatchy has a research lab at Laurier, where she studies the effects of industrial contaminants on fish health. "I look at how fish reproduce and how they grow," she said. Her research examines how fish are affected by operations like sewage treatment plants or pulp and paper mills, along with working with industries and municipalities on water quality to find solutions for any concerns at the source.
As a female leader of a major post-secondary institution, MacLatchy says it's important for women to have role models. "They can see themselves being able to see those opportunities are real and if they have an interest or a passion for particular areas, that there will be opportunities for them," she said. MacLatchy said there were very few female role models when she started university back in the 1980s. "There weren't many women university professors in the sciences, maybe one per department," she said. "For women of that era, we made our own role models."
MacLatchy says women, and white women in particular, have greatly benefited over the past few decades. Now, she says she wants to see more diversity across all disciplines. That's one goal of Laurier's strategic plan for the future, focusing on thriving communities and future readiness. "What do the scientists of the future need to have, or the business people or the social workers of the future, the educators of the future?" MacLatchy said. "There's an understanding that it's not just what you're doing, but how you're doing it."
As women break into STEM, MacLatchy encourages them to find their passions and connect with others in their chosen field. "I hope that you find the support that you need," she said. "But, if you aren't finding the support, know that you're probably just in the wrong place at the wrong time and that there are other supports out there, there are other people who are able to support you. Maybe reach out a little bit wider than the circle that you're in."
MacLatchy hopes to inspire the next generation of women in STEM, leaving behind a legacy of increased diversity and inclusion across all academics.
You can view some of MacLatchy's accomplishments in the images below.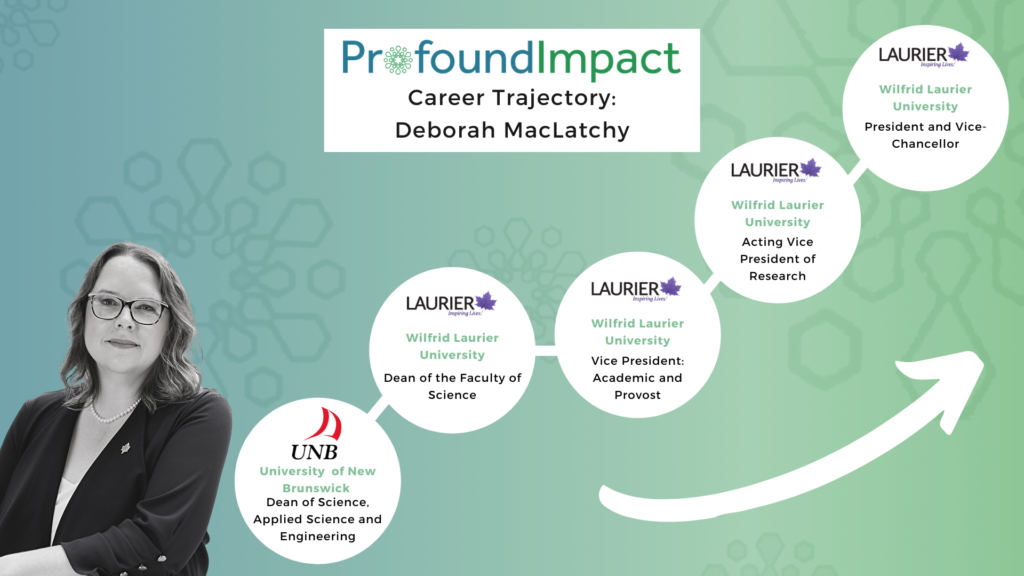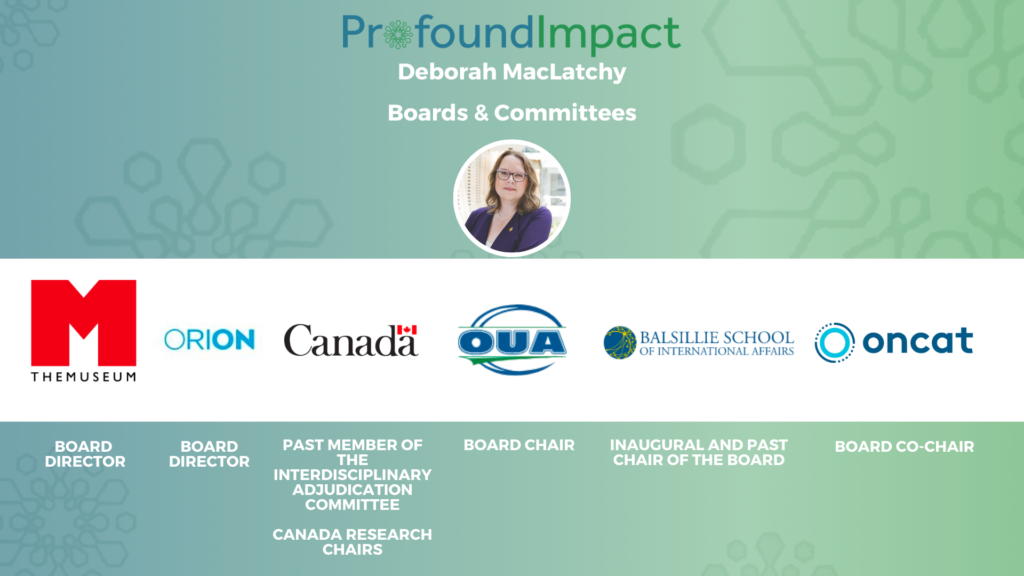 Do you have an impact story to share? Let us know at connections@profoundimpact.com for a chance to be featured in an upcoming newsletter!