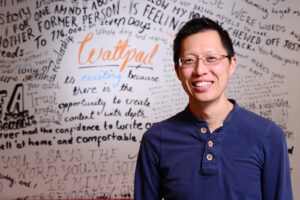 Co-Founder, Wattpad
An accomplished entrepreneur, respected mentor and ambassador for the University of Waterloo, Ivan Yuen has cemented his legacy in the software development industry. Yuen is the co-founder of Wattpad, an e-reading and storytelling platform that has amassed millions of users worldwide. Founded in 2006 with a friend and former co-worker Allen Lau, Wattpad has quickly become a global entertainment company, with over 90 million readers, writers and filmmakers connected through the power of story. While Wattpad's success is in large part due to the commitment and perseverance of Yuen and Lau, Yuen credits the University of Waterloo's co-op program for giving him the tools and resources needed to discover his niche in the tech sector.
Yuen enrolled in the University's computer engineering co-op program in order to gain real-world industry experience and make professional connections. He spent the first portion of his co-op working in hardware design at some of North America's top firms including IBM and AMD. While these work placements helped Yuen to further develop his professional experience, it wasn't until he switched to a role in software engineering at a startup company that Yuen found his true passion. The smaller teams, quick turnaround times and ability to see the impacts of his work instantly were the most gratifying elements of software engineering in a startup environment. "Hooked from that point on," Yuen would take these valuable work experiences and chart his own path in software development, ensuring that training and mentorship were paramount in his endeavours.
Now the Chief Strategy Officer of Wattpad, Yuen is passionate about providing leadership and guidance to those he recruits for various positions within the company. He "demystifies ideas about software startups" and offers honest, first-hand accounts of his successes, failures and opportunities for the future. While hiring and retaining the right talent is important to the success of his company, Yuen is incredibly inspired when Wattpad employees transition from their roles to start their own venture. He believes that giving emerging tech talent the training and confidence to pursue their own interests has a powerful multiplier effect and is essential for facilitating the growth of the tech ecosystem across the Greater Toronto and Hamilton Area.
In addition to employee mentorship and promoting expansion of the region's tech industry, Yuen's platform, Wattpad, has been tremendously important to the advancement of writers, storytellers, filmmakers and many more creative professionals whose voices may never have been discovered. Before Wattpad existed, traditional publishing companies were essentially gatekeepers, determining what authors or stories had enough merit to move through the system and onto store shelves. Only those with access and opportunity had any chance of finding success as an author or storyteller—often leaving racial, ethnic and other minority groups without a platform to share their unique experiences. Wattpad challenged and changed this established industry dynamic. The platform empowered those who were otherwise excluded from traditional publishing avenues, enabling those in marginalized communities and young aspiring writers to share their perspectives with a limitless audience. It enabled authors to mix different story genres with important themes of gender, sexuality and race without judgement. It has fundamentally changed the course of modern publishing and given prominence to a diversity of voices, stories and issues that have historically been ignored.
Wattpad's success has quickly expanded into the entertainment industry, with movie and TV producers constantly discovering new writers who have published their work on the platform. Recent examples of stories that have been made into movies or TV shows include After, a romantic drama written by Wattpad author Anna Todd and acquired by Paramount Pictures for film adaptation. The Netflix hit The Kissing Booth also started as a novel published on Wattpad by Beth Reekles, who was only 15 years old when she was discovered. Its commercial success has led to the production of a trilogy of films. With over 100 stories currently in different stages of film or TV show development, Yuen is hopeful that many Wattpad authors will have their works showcased at movie theatres or on major streaming platforms in the future.
Looking ahead, Yuen and the Wattpad team will continue to leverage the power of new technology including blockchain to give writers and content creators greater control over access to their work. Readers will also have the opportunity to contribute to their favourite authors, garnering rewards along the way. As the company further expands into new territory, Yuen will continue to mentor and inspire young tech talent to promote innovation and entrepreneurship across the region.
You can view some of Yuen's accomplishments in the image below: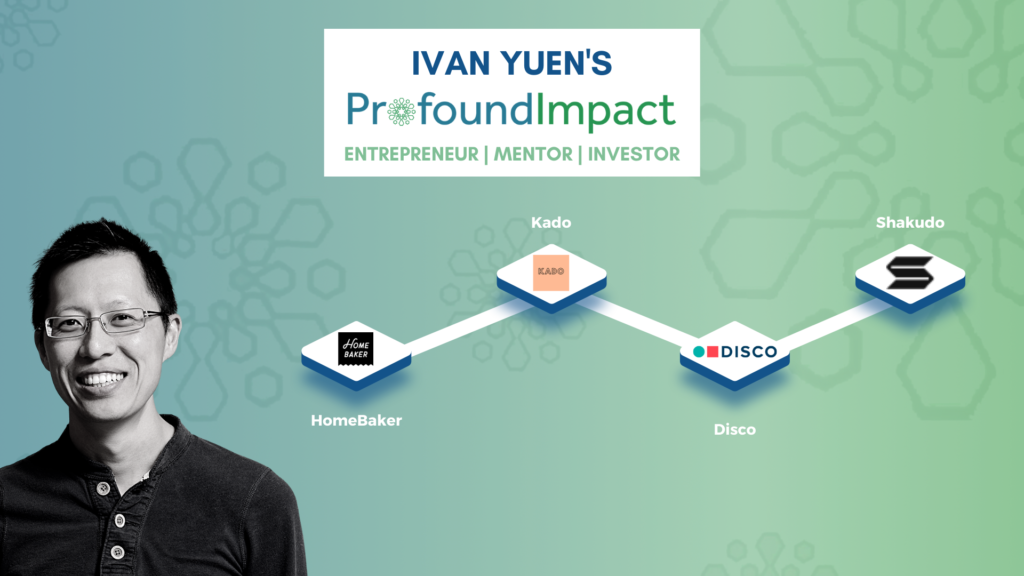 Do you have an impact story to share? Reach out to us at connections@profoundimpact.com for a chance to have your story featured in an upcoming newsletter!