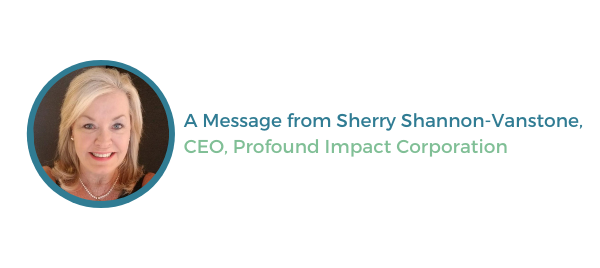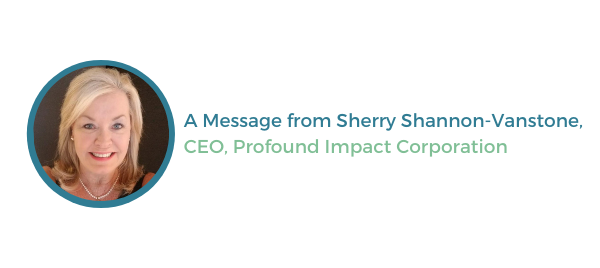 Welcome to the October edition of Profound Connections.
Celebrating Women of Impact
October is Women's History Month in Canada, a month dedicated to celebrating the contributions of Canadian women in building the country we know today.
At Profound Impact™, we are celebrating the talented women who help to make up our exceptional team. We are proud to be a Canadian, woman-led company as we continue to connect great people to do great things.
This year's theme for Women's History Month — Women Making History Now — recognizes the women who are making a lasting impact for our country today — including addressing the impacts of the COVID-19 pandemic and moving us forward on the path of reconciliation.
Our October Impact Story highlights Jean Becker, Senior Director of Indigenous Initiatives and Interim Associate Vice-President of Human Rights, Equity and Inclusion at the University of Waterloo. A woman of impact, indeed — read on for the full story!
How can you join in the celebration for Women's History Month?
We will be using the hashtag #WomensHistoryMonth all month long to celebrate the significant contributions that women have made, and continue to make, in shaping our society. We invite you to join in the conversation and do the same.
You can nominate a woman of impact here. Women of Impact in Canada is an online gallery celebrating women's achievements and contributions to Canadian society.
Learn more about women's contributions and important milestones in women's rights in Canadian history.
Do you have an Impact Story to share about a woman who has made a difference in your life? Reach out to us at connections@profoundimpact.com for a chance to have your story featured in an upcoming newsletter!
Women have long been trailblazers in creating a better, more inclusive, and equal Canada. Today and every day forward, we must support, uplift and celebrate the women changing our world for the better.
Thank you for your continued engagement and support.