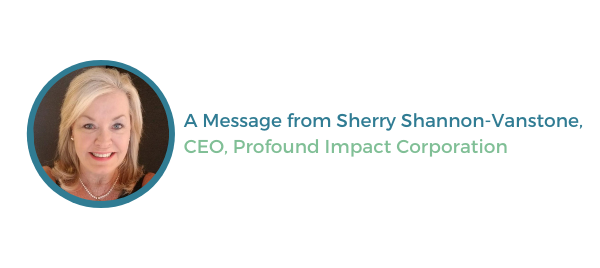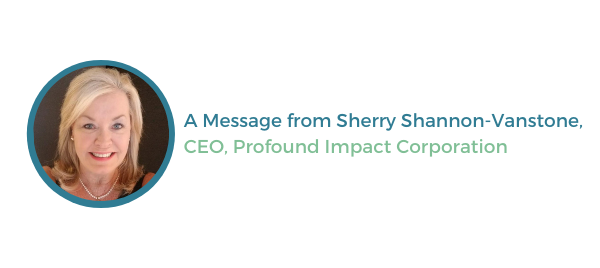 Welcome to the September edition of Profound Connections. As autumn arrives in our part of the world and summer draws to a close, many of us are gearing up for a time of significant change. For some, it's back to school — others, a career shift. Whatever this season looks like for you, I wish you continued learning, growth and success.
September is special for us at Profound Impact™ as we celebrate the second annual Profound Impact Day on September 14.
On September 14, 2020, the inaugural Profound Impact Day was celebrated to recognize the global impact of the Faculty of Mathematics at the University of Waterloo and its role as an international centre of research and development in cybersecurity. Presented by Profound Impact™, the Day was inspired by the late Professor Scott A. Vanstone and the impact that his mentorship and guidance continue to have in the world of mathematics and across various fields.
Reflecting on this Day over the last year, the impact and scale at which we could tell these stories of collective impact and legacy was realized. We set out to develop a community that provides the opportunity for connection and collaboration that all current and future leaders need to meet their potential. We spotlighted those who are contributing to the greater good through their stories of impact. We celebrated the extraordinary accomplishments of those making a difference, right here in Waterloo Region and beyond.
This month's Impact Story shines light on Dr. Feridun Hamdullahpur, former President & Vice Chancellor (2010-2021) and Professor of Mechanical and Mechatronics Engineering, University of Waterloo, engineer, educator and leader. We are thrilled to also welcome Feridun to join us this Profound Impact Day for a fireside chat to discuss his involvement with the United Nations' HeForShe initiative as a 10x10x10 Impact Champion.
I'd like to extend a warm invitation to you and hope you will join us for this special event on September 14. Registration details and more information can be found below.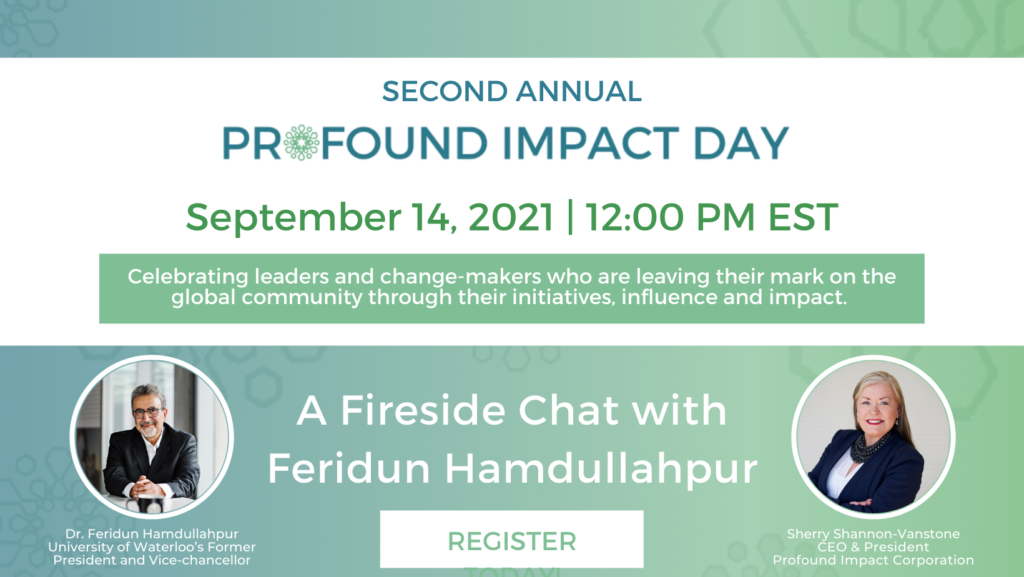 Thank you for your continuous engagement and support.