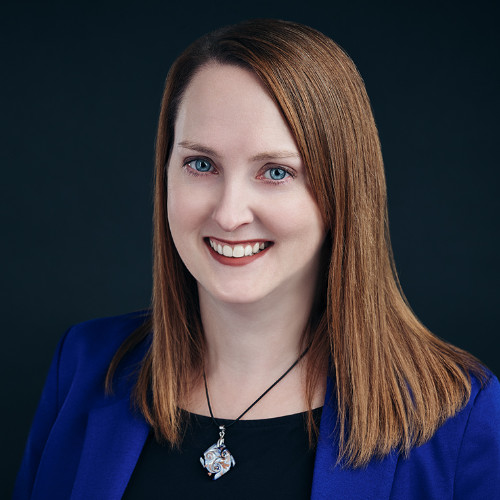 Director, Work-Learn Institute, University of Waterloo
Dr. Judene Pretti began her career at the University of Waterloo 25 years ago as a co-op student in the Faculty of Mathematics and has worked there ever since. During this time, she spent nine years working in Computer Science within the Math faculty, in addition to five years establishing the WatPD program — a program of online professional development courses for co-op students. In the last 10 years, she has served as the Director of the Work-Learn Institute, formerly known as the Waterloo Centre for the Advancement of Co-operative Education.
Her career aspiration from a young age was to become a teacher. Judene originally attended the University of Waterloo for the Math Teaching option program because it offered the opportunity to complete co-op work terms in an educational setting during the completion of a degree. During her final work term, Judene supported associate professor Arnie Dyck in teaching a new first year computer science course, which resparked her desire to teach and eventually pursue a role teaching in Computer Science at the university after graduation, rather than going into the secondary system.
While her current role as the director of the Work-Learn Institute is not directly related to her initial plans to become a mathematics or computer science teacher, Judene explains that she's been given opportunities to learn and grow and identify her strengths and weaknesses. Her two main motivations are her desire to help people develop and her passion for identifying and solving interesting and important problems. Judene's long-term goal is to keep learning and growing and hopefully inspiring others to do the same.
With an impressive repertoire of accomplishments, Judene's experiences have ranged from a number of exciting projects over her career to focusing on the Future of Work to examine predictive trends and to consider the implications for preparation of students. That work led Judene to the development of the Future Ready Talent Framework, a competency tool that is used at the University of Waterloo within the Co-op and Experiential Education portfolio at Waterloo to help students think about how they are developing the skills and competencies that will be important in their careers.
Additional accomplishments include, but are not limited to, Judene's work with Communitech as part of their Future of Work consortium, her contributions to the growth of the WxL institute, receiving the CEIA Tyler award for a research collaboration with WIL researchers in Australia and New Zealand, winning the CEWIL Canada Branton award to recognize co-op/WIL researcher, and undertaking both her Master's degree and PhD while working full-time. While simultaneously juggling her career, education, and three children, Judene's perseverance is commendable and represents the tremendous impact and capabilities she has brought to the Waterloo Region community.
While always finding a challenge and purpose in the work that she does, Judene continues to build connections with others and seizes every opportunity to make significant and meaningful contributions to the Waterloo Region community every day. The cumulative impact throughout Judene's career includes more than 100 co-op students she's personally supervised, and for years to come she will continue to mentor and share her knowledge with the next generation.
Do you have an impact story to share? Let us know at connections@profoundimpact.com for a chance to be featured in an upcoming newsletter!