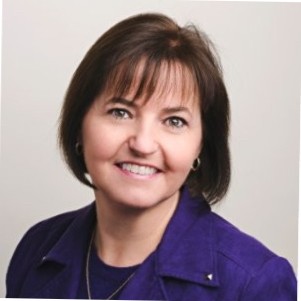 Leader, Innovator and Mentor in the Waterloo Region Community
Sherryl Petricevic is an exceptional leader in the Waterloo Region who continues to achieve excellence and provide opportunities for all members of the community. Sherryl's career experiences have unleashed her innovative capabilities both personally and professionally, aiding in the advancement of the Women in Communications & Technology (WCT-WR) community.
When the need for a Co-Chair was established in the Waterloo Region Chapter of WCT, Sherryl was naturally the ideal candidate. As someone who knows the Waterloo Region community ecosystem very well, in addition to lived-experience watching Waterloo Region transform into an innovative, entrepreneurial space with talented, motivated people to solve some of the world's biggest problems, Sherryl's expertise is exactly what the role required.
As Co-Chair of WCT-WR, Sherryl has played an active role in spearheading several of the organization's initiatives and programs. Sherryl spent several months consulting with employers, academic and research institutes and community organizations to identify a gap in the availability of mentorship programs for women within the Waterloo Region.
Through Sherryl's leadership, WCT-WR developed a highly-collaborative program called Mentoring Circles to address the gap. Mentoring Circles are designed to provide like-minded professionals in any industry the opportunity to form strategic partnerships with members of the group. The partnerships are intended to help members deal with current career challenges, as well as find the support and tools they need to grow and develop in their careers. Since the inception of WCT Waterloo Region Mentoring Circles in 2019, over 200 participants of all career stages have participated in the program.
Sherryl's experience in building partnerships and programs with Communitech and the Waterloo Region Economic Development Corporation has enabled her to support big dreamers as they endeavoured to scale-up their businesses and identify niche needs that demanded solutions. Through a tremendous amount of leg-work in meeting community partners to identify the mentorship gap, Sherryl was able to do the same for WCT. Sherryl played a major role in forming the WCT Executive Committee and ensuring the Waterloo Region Chapter was very active, dynamic and inclusive reaching into far corners of the community and removing any barriers to entry. With a clear vision from the start, Sherryl has been able to execute her plans with laser-precision. The success of the WCT Mentoring Circles program is directly attributed to Sherryl's dedication and resilience.
We commend Sherryl for her continuous efforts and look forward to her future successes and endeavors in the Waterloo Region community and beyond.
Do you have an impact story to share? Let us know at connections@profoundimpact.com for a chance to be featured in an upcoming newsletter!