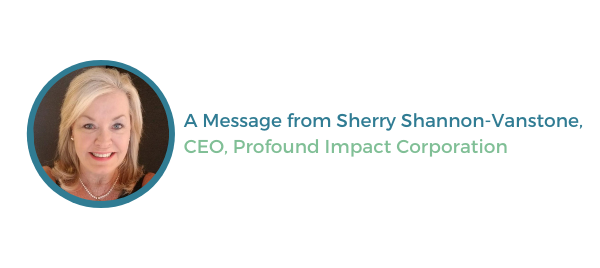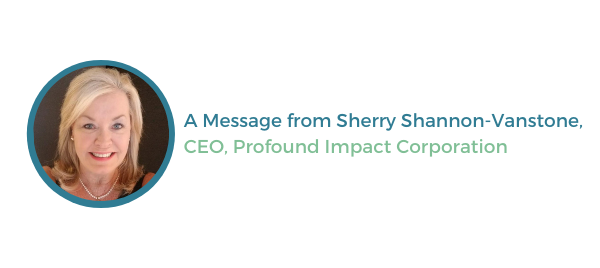 This month, I'd like to acknowledge all of the hard work that went into the Profound Impact activities in January 2021. During what always feels to be the longest month of the year, our team at Profound Impact kept ourselves extremely busy planning for an exciting year ahead.
I would also like to take this opportunity to thank the original registrants for our January 23rd webinar and for their understanding and patience with the rescheduling of that webinar. We were thrilled to host this webinar titled "Realtime Pivot and Connecting the Dots for Multifaceted, Engaging Virtual Events at Scale: A University of Waterloo Faculty of Mathematics Case Study" on February 16th with the largest number of registrants to date. We hope you enjoyed Candace Harrington's sentiments on how the Faculty of Mathematics at the University of Waterloo is using their Waterloo Digital Math Community (hosted on the Profound Impact platform) to further engage their stakeholders by strategically pivoting from hosting in-person events to offering meaningful online experiences.
If you have people in your network interested in Profound Insights, please invite them to our March 23rd webinar titled "The Non-Linear Future of Work: Making Connections with Digital Communities". Registrants will be invited to complete a free self-assessment tool on stakeholder engagement strategy. Each organization that registers for the March webinar and/or submits the assessment will also be entered into a draw to receive up to four hours of consulting, at no charge, with Barney Ellis-Perry, Profound Impact's engagement strategist.
Thank you for your ongoing support. We look forward to seeing you on March 23rd. Additionally, our team is collaborating with WCT Waterloo Region chapter and other Waterloo Region organizations including Wilfrid Laurier University, University of Waterloo, Rotary Clubs , BMO, RBC, Durrell Communications, Vidyard, Perimeter Institute and OpenText for a full day program on March 8th to celebrate International Women's Day 2021. This year's theme is Choose to challenge. We hope you will join us for this free event.
Warmest regards,
Sherry Shannon-Vanstone